Plant Derived Proteins Market By Plant (Tobacco, Rice, Carrot), Protein (Industrial Proteins& Enzymes, Therapeutic Proteins, Blood Proteins), Platform (In-vitro Cell Culture Systems, Whole Plants), Application (Regenerative Medicine-Therapeutic Agents, Regenerative Medicine-Functional Material) & Region - Forecast to 2019–2029
Plant Derived Proteins Market - Analysis, Outlook, Growth, Trends, Forecasts
February 2020

REP-GB-11038

273 pages
Therapeutic Proteins Account for over 70% Share
Therapeutic proteins are expected to fare better against their counterparts such as industrial proteins & enzymes. As therapeutic proteins hold greater efficacy in various disease treatment, their influence on the market landscape and end-users continues to prevail. Vaccines and monoclonal antibodies (mAb) are the most extensively used therapeutic proteins, collectively capturing around a fifth of global Plant Derived Proteins Market revenues. Meanwhile, cell culture functional proteins also hold the promise to exhibit a strong double-digit CAGR over the forecast period.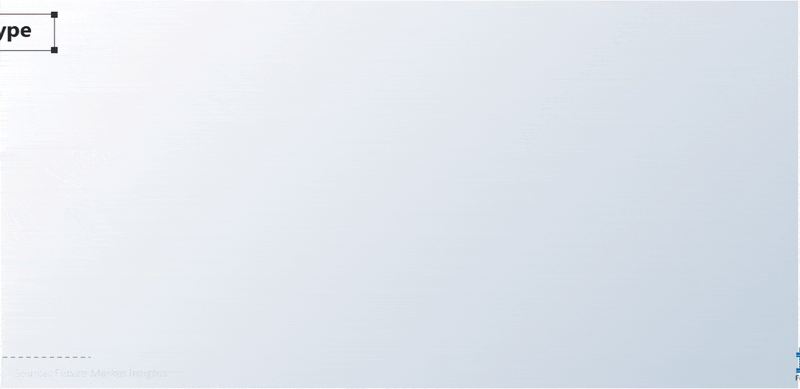 North America and Europe Lead, East Asia Holds Potential
North America and Europe would continue to contribute a measurable share to the global Plant Derived Proteins Market revenues, with the latter following an upward trend in market share. As they are the early adopters of innovative technologies, stakeholders would generate tremendous margins from these developed regional markets.
However, regulatory framework in certain European countries are imposing ban on tobacco plantation which is resulting in drastic sentiment change among Plant Derived Proteins Market players. Moreover, the plant derived proteins market in East Asia is likely to grow at an impressive pace, thus offering the next horizon of growth and profitability.
Market to Align with Sustainability Trend in Cosmetics Industry
Considering their natural and environmentally-sustainable attributes compared to microbial and mammalian cells, plant derived proteins are making headways in the cosmetic industry. Recombinant protein production using plant-based systems are gaining wide acceptance owing to safety and genuinity of end products.
Moreover, the immunomodulatory characteristics of plant derived proteins are gathering center stage among skin care specialists. Innovators and disruptors are performing extensive research on the biological properties of plant derived proteins in order to improve their odds of capturing the value at stake.
How Growth will Unfold
Given their cost efficiency versus therapeutic agents derived from other sources, regenerative medicine-therapeutic agents continue to be the prominent application area in the global plant derived proteins market.
While primary cell-based therapeutics hold dominance with leading revenue share, stem cell & progenitor cell-based therapeutics are showing higher growth rate. In addition to this, market players are pursuing new revenue streams with cell culture application, despite the application category accounting for a relatively lesser market share.
FREQUENTLY ASKED QUESTIONS ABOUT PLANT DERIVED PROTEINS MARKET
Will preference for natural and environmentally-sustainable proteins affects growth of the plant derived proteins market?
Recombinant protein production using plant platforms are gaining more acceptance among consumers owing to safety and efficacy of final product. The plant derived proteins market is growing and products are increasingly being used as therapeutic agents in cosmetics and skin care. In terms of usage in cosmetic applications, plant-derived proteins are recognized as more natural and environmentally-sustainable than microbial and mammalian cells.
How stringent regulations are hampering launch of new products?
In high-impact Plant Derived Proteins Markets such as the U.S. and Europe, there are stringent regulations for the approval of plant-based technology platforms for commercial use. Also, prohibiting tobacco plant farming in certain European countries by government authorities, limits growth opportunities for the plant derived proteins market, especially among emerging players.
How will technological advancement convalesce the demand for plant derived proteins in near future?
Rapid production, ease of manipulation, low setup cost, high yield of proteins are some the advantages offered by commercial usage of transient expression. Owing to these advantages there is increasing demand for transient expression for production of recombinant pharmaceutical proteins, as it doesn't require monitoring initial transformation problems.
Which type of protein has notable growth potential over the next decade?
Therapeutic proteins are expected to witness relatively high demand, owing to significant therapeutic efficacy in various disease treatment. Vaccines and mAbs are the most widely used pant derived therapeutic proteins.
Which region will offer lucrative opportunities for plant derived proteins market players?
East Asia is expected to show significant growth opportunities during the forecast period, owing to noteworthy industrial and infrastructural growth in China and South Korea. Japan and China will remain top two target geographies for leading manufacturers to expand their regional presence.
Who are the leading players in the plant derived proteins market?
The plant derived proteins market is consolidated by two major players namely, Protalix Biotherapeutic and Merck KGaA. These tier 1 players collectively hold 2/3rd of revenue share of the global plant derived proteins market.
World's Most Profilic Intelligence Engine
Get Access To The World's Largest Market Research Database.
Sign Up Now
PLANT DERIVED PROTEINS MARKET TAXONOMY
The global plant derived proteins market is segmented in detail to cover every aspect of the market and present a complete market intelligence approach to the reader.
Plant
Tobacco
Rice
Carrot
Barley
Others
Protein
Industrial Proteins& Enzymes
Therapeutic Proteins
Blood Proteins
Cell Culture Functional Proteins
Others
Platform
In-vitro Cell Culture Systems
Whole Plants
Others
Application
Regenerative Medicine-Therapeutic Agents
Regenerative Medicine-Functional Material
Cell Culture Application
Others
End User
Biopharmaceutical Companies
Academic & Research Institutes
Contract Research Organization (CROs)
Contract Manufacturing Organization (CMOs)
Region
North America
Latin America
Europe
East Asia
South Asia
Oceania
Middle East and Africa (MEA)
Need specific information?
Our Clients