Weather Information Technology Market By Solution (Systems, Services, Consulting Services), Applications (Air Quality Monitoring, Weather Monitoring, Weather Forecasting, (Chemical & Space Weather Monitoring), Industry (Utilities, Agriculture, Military & Defense, Transportation) & Region - Forecast to 2019 - 2029
Weather Information Technology Market - Analysis, Outlook, Growth, Trends, Forecasts
January 2020

REP-GB-1002

320 pages
Air Quality Monitoring Remains Key Application Area
Concerns apropos degrading air quality is translating into increased demand to monitor and curb air pollution levels. This has resulted in surging application of weather information technology in air quality monitoring, which accounts for over 30% share of total market revenues.
While air quality monitoring continues to be the key application area, use of weather information technology in weather monitoring and forecasting is likely to create new potential for market growth in the opportune time.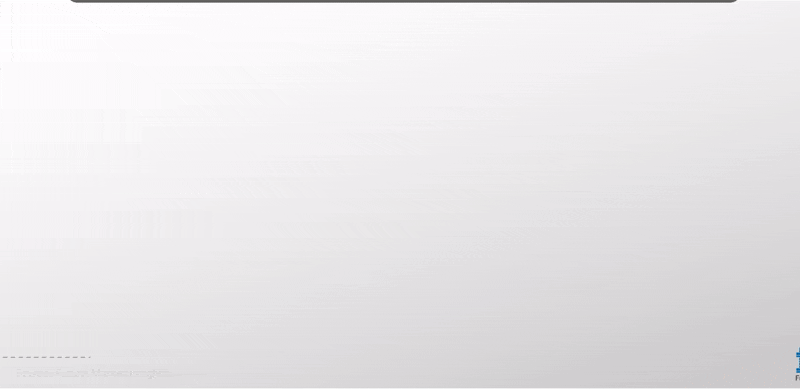 North America Leads, APEJ to Steal Spotlight
The weather information technology market in North America continues to engage stakeholders through 2029 owing to increasing application of supercomputing for weather forecast. As North America is one of the early adopters as well as frontrunners in the technology field, market players will reap maximum returns from the developed region. Further, surging demand for weather outlook in the defence and agriculture sectors are spurring the demand growth in Asia Pacific excluding Japan (APEJ).
Market Players Tapping White Spaces in Renewable Energy Production
To ensure uninterrupted energy distribution, energy providers require accurate weather information. As the amount of power produced from wind turbines linearly depends on the strength and direction of the wind, extracting energy from such renewable sources requires constant weather monitoring, thereby emerging as a possible application area for weather information technology service providers.
How Growth will Unfold
In the present scenario, demand for weather information technology is gaining a spur from the aviation industry to satiate the need for weather projection in commercial as well as defense applications. Adoption of this technology in the aviation industry will continue to grow at a robust pace, accounting for nearly a quarter of the total market value. Moreover, increasing scope of application in marine and military & defense sectors is also auguring well for market players.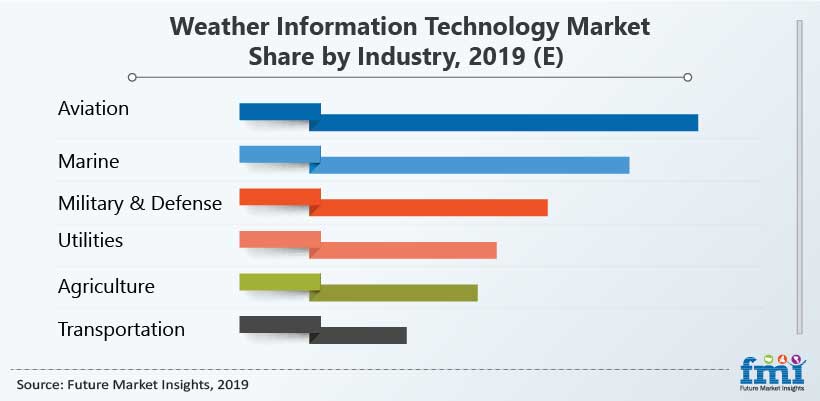 FREQUENTLY ASKED QUESTIONS ABOUT WEATHER INFORMATION TECHNOLOGY MARKET
What are the future prospects of weather information technology market?
The development of new weather information technologies such as Internet, wireless devices, etc. has increased the availability of weather-related data, decreased diffusion costs, and created new markets for climate and weather information technology.
What are the major challenges for weather information technology market?
A large number of analytics companies are providing industry-specific weather information, which is a major challenge for the weather information technology market.
Which industry will have significant revenue growth in the next five years?
The aviation industry has been considered as largest meteorological customer and most of the developments made in forecasting services are becoming increasingly important for airlines. This is projected to offer significant growth opportunities for market players during the forecast period.
Which technologies are providing efficient weather forecasting?
The introduction of technologies such as radar, remote sensing from satellites, computers, information and communication, numerical modelling, and sensors are responsible for efficient weather forecasting and significantly boosting the weather information technology market growth.
Which region is expected to be at forefront in the weather information technology market?
Owing to significant need for weather forecasting from defence and agriculture sectors, Asia Pacific excluding Japan is expected to remain at forefront of high growth opportunities. The demand for efficient technology for weather forecasting is expected to increase in the region, thereby providing lucrative opportunities for leading market players.
Who are the major companies leading weather information technology market?
Prominent companies in the weather information technology market includes Lockheed Martin Corporation, Vaisala OYJ, The Weather Company, Accuweather Inc., Vaisala OYJ, Campbell Scientific Inc., Munro Instruments Ltd, Columbia Weather Systems Inc., Coastal Environmental Systems, Inc., and Morcom International Inc.
World's Most Profilic Intelligence Engine
Get Access To The World's Largest Market Research Database.
Sign Up Now
WEATHER INFORMATION TECHNOLOGIES MARKET TAXONOMY
The global weather information technology market is segmented in detail to cover every aspect of the market and present a complete market intelligence approach to readers.
Solution
Systems

Automatic Weather Stations
Automated Weather Observing System (AWOS)
Sounding Systems
Weather Radar
Others(Lightening, Air Quality)

Services
Consulting Services
Applications
Air Quality Monitoring
Weather Monitoring
Weather Forecasting
Others (Chemical & Space Weather Monitoring)
Industry
Utilities
Agriculture
Military & Defense
Transportation
Marine
Aviation
Others(Mining, Energy Utilities, Chemicals)
Region
North America
Latin America
Western Europe
Eastern Europe
Asia Pacific excluding Japan
Japan
Middle East & Africa
Need specific information?
Our Clients