Plastics Highly preferred as Packaging Material
Owing to highly scalable and flexible characteristics of plastic, it is a highly preferred packaging material in market. Market players are creatively protruding their businesses with plentiful plastic variants including polyethylene terephthalate (PET), polyethylene, ethyl vinyl alcohol (EVOH), polypropylene and polyamide, of which polyethylene is projected to hold a major market share by end of 2029, pushing cheese packaging market revenues. Growing preference for small-sized plastic pouches would remain a key factor upholding the use of plastics in cheese packaging.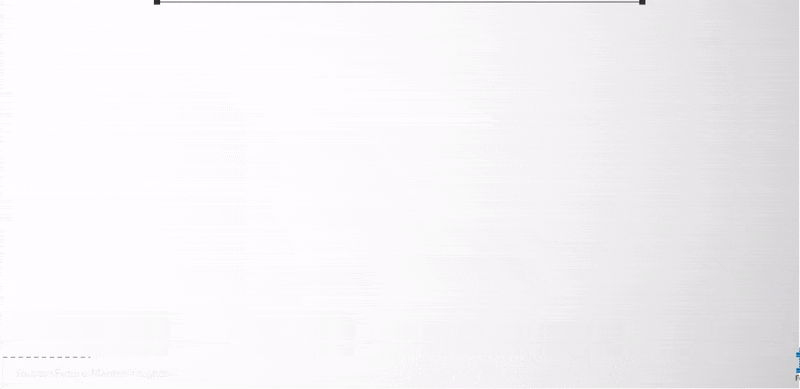 Ready-to-eat Products Boost Europe's Market Presence
Collectively accounting for nearly half of total revenues, Europe and North America continue to stay at forefront in global cheese packaging market during the forecast period. Growing preference for ready-to-eat food products, especially cultured cheese, would be the primary driver for growth of these developed regional markets. This trend is also sweeping across Asia, wherein the cheese packaging market is experiencing a significant growth rate. Led by China, and India, stakeholders are unlocking new revenue streams in this region.
Sustainability Trends in Flexible Packaging
Market players are preferring flexible packaging formats on grounds of their high eco-friendly and lightweighting attributes, as well as space efficiency. Moreover, lighter film gauges are being used to enhance the cost efficiency and quality adherence of cheese products. Buoyed by favorable government policies, flexible packaging manufacturers are creating sustainable solutions to craft winning strategies. Resonating with growing demand for economical solutions, market is trending towards smaller packaging formats.
How Growth will Unfold
Trays & flow wraps, alongside lids and foil, own a substantial market share, which is forecast to surpass one-third of the global market revenues by the end of 2029. Growing popularity of instant products such as grated cheese, cubes and slices is creating revenue generation opportunities for these packaging formats. Spurting investments to enhance safety and shelf-life of packaged products is creating a new trend wave of aseptic packaging in the cheese packaging ecosystem, especially for liquid cheese variants.
FREQUENTLY ASKED QUESTIONS ABOUT GLOBAL CHEESE PACKAGING MARKET
Why is cheese packaging gaining traction?
Cheese products are consumed in different formats such as natural cheese, powdered cheese, and processed cheese. These products are highly perishable. Use of a good packaging solution increases the shelf-life of cheese up to 60 days. Therefore, end-users invest significantly in packaging such products. Moreover, high barrier properties are required for packaging cheese as it is highly susceptible to aroma transfer and spoilage from exposure to oxygen.
At what rate will the cheese packaging market growth in the following years?
The global cheese packaging market is projected to witness significant growth in the foreseeable future, owing to its numerous benefits in key end-use industries. The global cheese packaging market is expected to register a CAGR of 5.6% by the end of 2029.
Which region holds high potential growth opportunities for players offering cheese packaging?
Europe is expected to hold the maximum market share in the global cheese packaging market during the forecast period of 2019-2029. The North America cheese packaging market is expected to expand by 1.6x of its current market value by 2029. FMI also analyzed that the increasing consumption of cheese in China and India offers lucrative growth opportunities for key players in the cheese packaging market. Leading players are increasing their footprints in untapped markets in South and East Asia.
What are the supply side and demand side drivers of the cheese packaging market?
As per FMI research, increasing consumption of cultured cheese and dairy products is a key factor driving the growth of the cheese packaging market. Additionally, the rising penetration of modern retail worldwide boosts the demand for packaged dairy and cheese products. High demand for aseptic packaging from cheese industries is another factor contributing to the rising demand for cheese packaging.
What are the recent developments and trends in the cheese packaging market?
As per changing packaging trends in various end-use industries, the demand for flexible packaging is consistently increasing. Moreover, the demand for controlled and modified atmospheric packaging for cheese is anticipated to grow substantially in the next five years. The family size is limited up to two or three members in developed households. These health-conscious consumers look for smaller-sized cheese product packages. Thus, end-users show an increasing preference for small-sized packaging with an aim to reduce wastage of cheese and improve sales.
Who are the top players in the cheese packaging market?
The global cheese packaging market is consolidated, and many local and unorganized players are entering the market for significant revenue generation. Leading players in the cheese packaging market include Amcor Plc, Winpak, Constantia Flexibles Group GmbH, Berry Global Inc., RPC Group Plc, Mondi Group, Sonoco Product Company, SCHUR Flexibles, Sealed Air Company, and SKOPOS SA.
As per FMI's study, these companies hold 1/4th of the total revenue share in the global market. Winpak is a prominent player, whereas other major players in the market include Amcor Plc, and Berry Global Inc.
CHEESE PACKAGING MARKET TAXONOMY
The global cheese packaging market is segmented in detail to cover every aspect of the market and present complete market intelligence to readers.
Packaging Format
Boxes
Cups
Pouches
Trays and Flow Wraps
Containers
Lids and Foil
Others
Material
Plastic

PET
Polypropylene
Polyethylene
EVOH
Polyamide
Other

Paper
Aluminium
Glass
Distribution Channel
e-Commerce
Retail Stores
Convenient Stores
Hypermarkets /Supermarkets
Others
Region
North America
Latin America
Europe
South Asia
East Asia
Oceania
Middle East & Africa
Need specific information?