Fish Meal Powder Holds Dominance with 96% Share
Driven by changing lifestyle and rapid urbanization, fish meal powder is expected to hold about 96% of the market revenue. It is a high quality and easily digestible source of food for pets, especially dogs. Fishmeal produced from oily fish is a source of omega-3 and omega-6 oils and other essential micronutrients. Therefore the rising demand for fishmeal as a healthy pet food is expected to bode well for the fish powder market. The most common sources of fishmeal for pets are whitefish and menhaden fishmeal.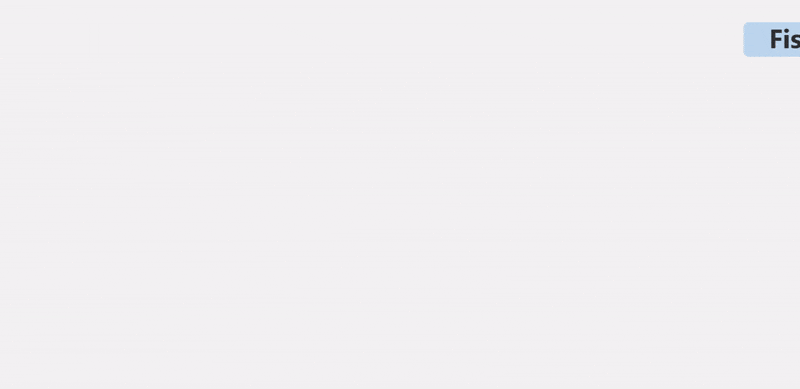 Opportunities Abound in E4 as Consumption of Protein Enriched Foods Rises
Europe is expected to account for highest share in the global fish powder market by 2029. The ever-rising consumption of protein enriched food products will increase the demand for fish powder in the region. EU-4 has been a dominant region in the fish powder market in terms of consumption. Protein rich food products have become a part of daily diet for fitness enthusiasts in Europe. This is helping the fish powder market grow significantly.
Adoption of Advanced Processing Technologies Picks Pace
Keeping the quality of fish powder up to the mark is a key challenge faced by manufacturers. In order to prevent fish powder contamination and to improve the shelf-life of fish powder, manufacturers rely on spray drying technique in the final stage of processing. But with time, manufacturers are also looking for updated technologies for product manufacturing. Hence, microencapsulation technology is now used to incorporate fish powder into food and stabilize fish protein enriched foods product.
How Growth will Unfold
The fish powder market is already witnessing high demand among animal feed manufacturers. The introduction of fish protein powder which is intended for human consumption is rising, in turn creating growth opportunities in the food and beverages segment. This offers potential for optimizing production of fish byproduct powders and testing both the nutrition composition and the acceptability of these powders.
To ensure acceptance, it is important that powders appeal to dietary preferences and flavors appreciated by the local populations. In 2012, an FAO School Feeding Program in Ghana incorporated different fish powders into local school lunches. The powders were made from locally available raw materials; tuna frames, flying gurnard, woevi, and anchovies. An evaluation of the color, aroma, texture, and taste of the lunches was conducted.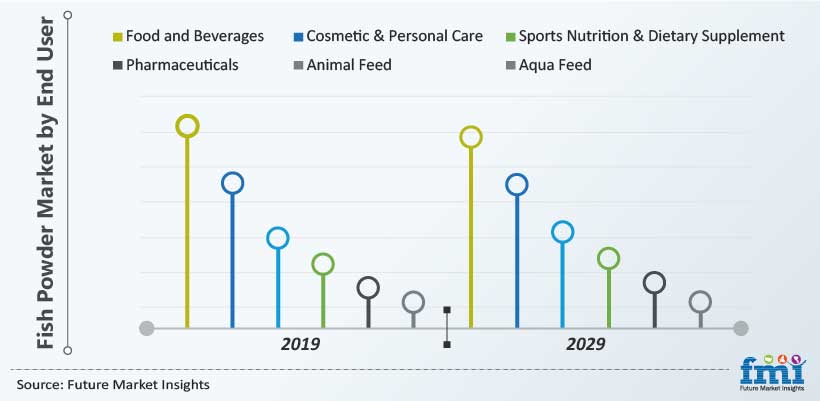 FREQUENTLY ASKED QUESTIONS ABOUT FISH PROTEIN POWDER MARKET
What is future prospect for the Fish Protein Powder segment?
The global fish protein powder market is expected to grow at a rapid pace in Asia Pacific and MEA owing to the increasing consumption of sea food and its products in China, India, and other countries.
Which end user segment witnesses most lucrative growth opportunities?
Fish powder market earns major share of revenue from animal feed segment as the maximum share of fish powder is used as feed in aquaculture.
What factors are aiding growth in the fish powder market?
Globally fish protein powder is still at an introductory phase, therefore, more promotions and advertisement are required to spread awareness about its health benefits. The fish meal powder is widely used in animal feed. The growing market of aquaculture and increasing need for food and protein is aiding the fish meal powder market growth.
Which region will lead the global sales of fish powder market?
Europe remains the largest shareholder in the global fish powder market. EU-4 has emerged as a dominant region in the fish powder market in terms of consumption. However, North America is expected to show higher growth.
FISH POWDER MARKET TAXONOMY
The global fish powder market is segmented in detail to cover every aspect of the market and present complete market intelligence to readers.
Product Type
Fish Meal Powder
Fish Protein Powder
End User
Food & Beverages
Sports Nutrition & Dietary Supplements
Cosmetics & Personal Care
Pharmaceuticals
Animal Feed
Fertilizers
Distribution Channel
B2B
B2C

Store based retailing
Online Retailing
Region
North America
Latin America
Europe
East Asia
South Asia
Oceania
Middle East & Africa
Need specific information?