Multifunctionality of food stabilizers in various food & beverage products is driving market growth
Feed stabilizers are derived from a wide variety of natural raw materials including micro-organisms, plants of land and sea, and connective tissues of animals. They control the moisture and provide qualities in food products such as structure, flow, stability and mouthfeel. Food & beverage producers are gaining economic benefits by using mixtures and systems of food stabilizers which have increased demand for them. For example, xanthan is commonly used in bakery products to help maintain water in baking food and thus improve the food's shelf-life.
The market however may enter into a tough period as the world grapples under the spread of coronavirus or COVID-19. Overall meat consumption is likely to reduce due to rumours linking it to the spread of coronavirus. The market might have to a take a blow due to these unforeseen events.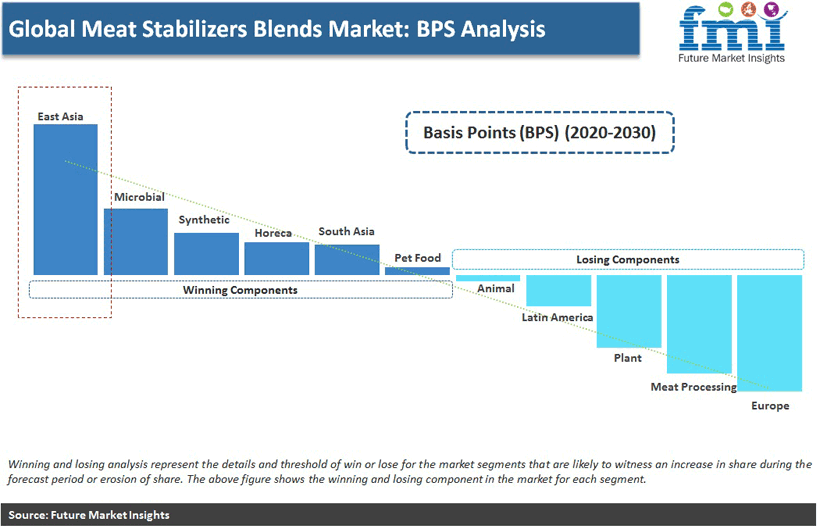 Food Stabilizers Used in Food & Beverage Industry for Innovative Application Is a Major Area of Opportunity
The increasing population and economic growth drive the demand for food items. The ever growing global population is placing pressure on finite resource supply. High energy prices and rising cost of raw materials are influencing food prices, affecting consumers with low incomes. The growing demand for food products like bakery, meat products, snacks, snack foods, and snacks is expected to give potential growth opportunities for the industry of stabilizer blends and systems.
Consumers in emerging economies are characterized by changing habits and higher disposable income, driving the processed food products market. Food additives and ingredients are important for the development of manufactured foods, which drives the markets for food additives and food ingredients
Economic Expansion to Offer Major Growth Opportunities in Developing
North America continues to dominate the global market and is expected to account for the majority revenue share over the coming years. Meat stabilisers are used widely in this region's beef and poultry industries. The increased consumption of meat products and the increasing popularity of hot dogs, bacon, and ham across several countries are contributing to increased demand for meat stabilizer blends in this area.
The US market is projected to account for the largest share of sales in this area. America is an important global source of meat from poultry and beef. The European market is predicted to see fast growth in sales over the next 10 years. There is considerably high demand for processed meat in this region, which is another factor that supports market revenue growth in this sector. The scenario however might take an unfavourable turn due to the spread of coronavirus. The U.S. is one of the worst hit countries. As the nation fights against pandemic, the market should gear up for significant changes in consumer behaviour. A similar pattern may be observed in the U.K.
The Asia Pacific market is projected to index a high CAGR over the forecast period. China is a major revenue contributor to the region's market, on account of its large-scale production of meat products such as beef, pork, and poultry. Moreover, booming food processing industries in countries such as India, Vietnam and Pakistan are projected to exponentially surge market growth in this region. On the downside, the market may witness negative impact of the pandemic caused by COVID-19.
How Growth will Unfold
The food stabilizer market is driven by rising demand for convenience foods and the rising impact of westernized food consumption trends coupled with growing preference for advanced and personalized food and beverage processing mixes, which has propelled the market application of food stabilizers. There has been a rising increase in market demand for prepared and convenient food items such as baked goods, cookies, cereal, ice-cream, drinks and other ready-made meals.
This is due to the benefits of convenience food such as less preparation time and easy handling which gives consumers an advantage in their busy lifestyle schedule. Food stabilizers make up a very small part of the final product, but they have a significant impact on the final packaged product.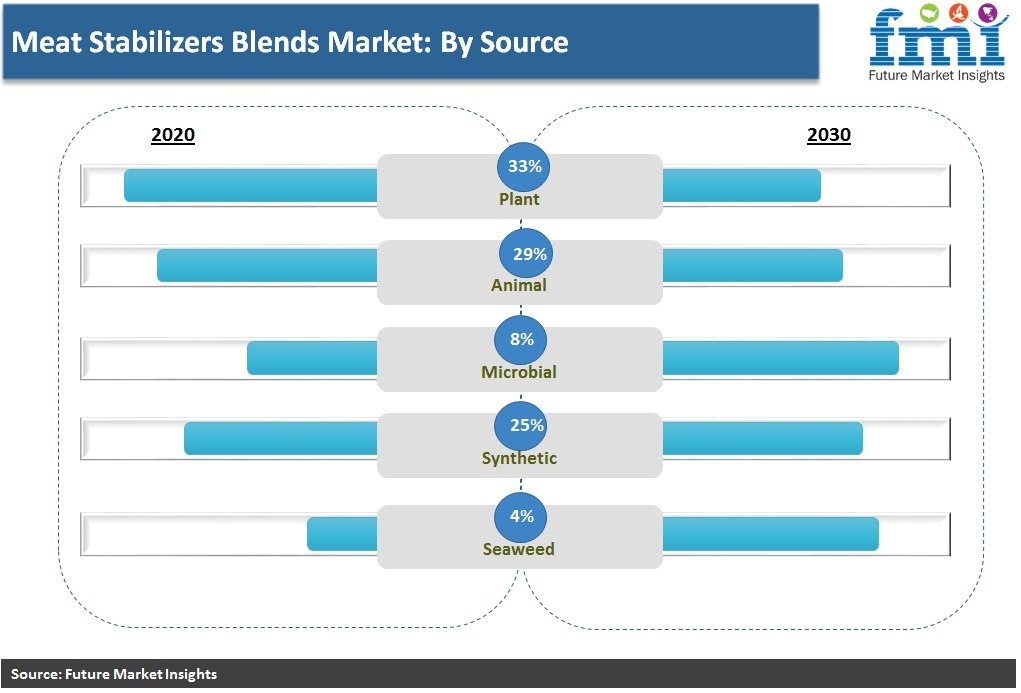 MEAT STABILIZERS BLENDS MARKET TAXONOMY
The global Meat Stabilizers Blends market is segmented in detail to cover every aspect of the market and present complete market intelligence to readers.
Source
Plant-based
Seaweed
Yeast
Animal-based
Type
Gum
Pectin
Carrageenan
Gelatin
Function
Color Stabilizer
Flavor Enhancer
pH Stabilizer
Emulsifier
Moisture Retention
Thickening Agent
End use
Meat Processing
Food Premixes
Foodservice
Pet Food
Region
North America
Latin America
Europe
East Asia
South Asia
Oceania
MEA
Need specific information?