Medical Mask Sales to Surge over 2X Over 2019 - 2029
Changing patient demographics, rising healthcare expenses, complex technologies, and evolving customer demands - the challenges before the healthcare industry are numerous, yet so are the opportunities. Stakeholders in healthcare sector are radically shifting from responding to diseases to sustaining well-being. Medical masks are commonplace in surgeries and outpatient department (OPD) sessions in order to shield medical professionals from possible contamination. Moreover, the coronavirus (COVID-19) pandemic has taken a humanitarian toll, as such, the general public is also banking on medical masks as part of preventative healthcare. Over the forecast period, 2019-2029, the worldwide usage of medical masks will experience over two-fold growth.
COVID -19 : Impact Analysis
Request the coronavirus impact analysis across industries and markets
Request Covid -19 Impact
Key Highlights
Medical Mask Market - Key Research Findings
The global Medical Mask market size in 2019 was valued at ~ US$ 3,648.9 Mn.
The Medical Mask market is anticipated to grow at a CAGR of ~ 9.6%during the forecast period of 2019-2029.
The N95 respirators segment is expected to remain as the most preferred product type segment in the Medical Mask market.

The growth of this particular segment can be primarily attributed to increasing prevalence of respiratory disease.

North America is stipulated to account for ~ one-third of the revenue shares in the medical mask market by the end of 2030.

The North America market is estimated to continue to be the opportunistic market for medical mask providers, as the medical mask market is growing and mask are increasingly being used in hospitals and surgical centres.

Academic and research institute will continue to be as prominent end-use category in creating significant growth opportunities for the medical mask market players.

Face mask and full-face mask are expected to witness relatively high demand in research institutes. These mask are used by researchers during various research procedure to avoid contaminations and protection from harmful molecules. This is anticipated to increase the market growth of Medical Mask globally.
Key Factors Shaping the Medical Mask Market
Customized Solution Offerings for Specific Needs Presenting Lucrative Opportunities for the Market Growth
Due to the medical community's ever-evolving needs, the demand for specialized medical masks that are customized according to applications. Some examples of customized product in medical mask market include surgical mask, N95 respirators, face mask, full-face mask, laryngeal masks and anesthesia masks, which are offered to match costumers demand for a particular application.
Health professional tend to prefer disposable medical mask during surgeries to avoid the time, cost and effort required to sterilization of masks. Manufacturer usually focus on establishing a strong distribution network to enable services to reach customers from their manufacturing facilities within a short duration.
Strategic Acquisitions and Mergers
Top players are focusing on increasing acquisitions at regional levels. This trend is observed across North America, Europe, and in Asian countries such as India, Japan, and China. Such strategies also enable companies to enter new emerging markets as well as enhance their presence in existing markets. For instance- For instance, in 2019, Examinetics announced the collaboration with Moldex-Metric, Inc. to offer nationwide online respirator clearance evaluations.
The coronavirus (COVID-19) pandemic has been putting a constant pressure on the medical mask market. As the number of confirmed cases increasing exponentially, manufacturers are ramping up the production of medical masks in order to bridge the supply-demand gap. While China – origin of the pandemic - has shut down its manufacturing operations, stakeholders are exploring different regions for medical mask supply.
More Collaborative Activities between Key Players and Research Institutes Propelling the Demand for Medical Mask
Rapidly increasing collaborative activities, including collaborations and agreements undertaken by medical mask provider companies with research institutes, hospitals, surgical centers is expected to propel the growth of the medical mask market over the forecast period.
Companies enter into collaborations with an aim to develop and upgrade key healthcare technologies as well as develop new products.
Medical Mask Market Structure Analysis
The global medical mask market is a highly consolidated market. Approximately % - % share of the market is held by tier-1 players.
In high-impact markets such as the U.S. and Europe, there are stringent regulations for the approval of medical device. Also, the approval of medical mask for the medical application is needed to fulfil the requirement of FDA Application, CE Mark or other regulatory filing, limits growth opportunities for the medical mask market, especially among emerging players.
Continuous investments in providing robust and product have led to commercialization of medical mask with the ability to incorporate in many solutions, for achieving faster growth to boost the growth prospects of the medical mask market.

Major players in the medical mask market are GE Healthcare, 3M, Medline Industries, Inc. and Thermo Fisher Scientific, Inc.

Global medical mask market players are also focussed on emerging markets such as Brazil, India and Mexico, thanks to their significant marketing network of distributors. Moreover, due to strategic partnerships and tie-ups with local sales bodies and presence of international offices in other regions, major players could deliver their product offerings to retain their customer base.
Report Scope
Report Metric

Details

Base year considered

2019

Actual estimates/Historical data

2015 - 2019

Forecast period

2020 - 2030

Forecast units

Value (USD) Mn

Segments covered

Product Type, Application, End-User, and Region

Regions covered

North America (US & Canada), Europe (UK, Germany, France, Spain, Italy, Russia, BENELUX and Rest of Europe), Latin America (Brazil, Mexico, Argentina and  Rest of LA), East Asia (China, Japan and South Korea) South Asia (India, Indonesia, Malaysia, Thailand and Rest of South Asia), Oceania (Australia  and New Zealand) and MEA (GCC, South Africa, Turkey, Northern Africa and Rest of MEA)

Key Players

GE Healthcare (US), 3M (US), Medline Industries, Inc. (US) and Thermo Fisher Scientific, Inc.

Major 12 players covered.

Report coverage

Revenue forecast, company share, competitive landscape, growth factors, and trends
Surgical Masks and N95 Respirators - Key Value Creators
The novel coronavirus pandemic is a respiratory tract infection. As such, demand for medical masks, especially surgical masks, and N95 respirators, has remarkably increased. While N95 respirator mask particulate are highly preferable among healthcare professionals, given their excellent effectiveness, affordable cost of surgical masks is enabling their broader adoption amongst the general public. Together, both these medical masks procure over 60% value share, and the trend will continue through 2029. Furthermore, market players are investing in face, and full-face masks, which find application in academic and research institutes.
Opportunities Prevail in Developed Regions
North America and Europe have been the test beds for tech-driven transformations in the healthcare industry. In addition, governments in both the developed regions have been significantly increasing their healthcare expenditure in an effort to facilitate patients with better care delivery. The COVID-19 spread has overwhelmed the healthcare systems, particularly in countries - Italy, Spain, and the US. The epidemiological numbers continue to rise, thus, accenting for the need of medical masks for both, medical professionals, and general public.
* This data is only a representation. Actual data may vary and will be available in report.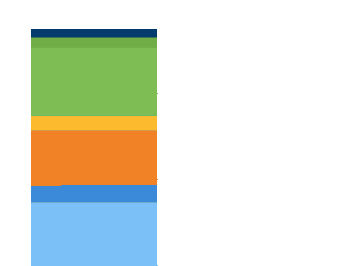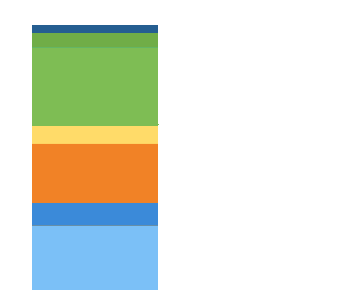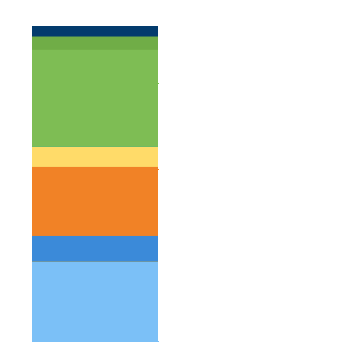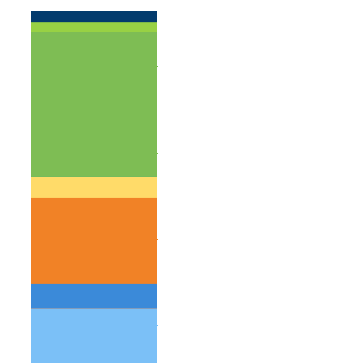 Government-backed Initiatives to Offer Impetus to Market Growth
Governments and non-profit organizations worldwide are allocating resources and coordinating standards in order to spur innovation and production of medical masks. Case in point, Honeywell International Inc. has expanded its production capacity for N95 respirators and began new manufacturing operation in Phoenix on government's call. On similar grounds, the Chinese government is providing funding for the establishment of manufacturing facility for production of medical masks. Such initiatives would upgrade existing standards and identify gaps in the industry, thereby boosting the revenue pool of medical mask market.
Surgical masks stay in-demand
N95 respirators to pick pace
High application in respiratory safety
Usage in surgeries to rise
Hospitals remain key end user
Research and academic institutes to create stable demand
How Growth will Unfold
In 2019, hospitals captured around half of overall medical mask market revenue, primarily attributable to prolonged hospital stays, and rise in surgical procedure rates. However, FMI reveals that this figure is likely to drop markedly over the decade ahead. By 2029, market players will create over US$ 5 Bn from hospitals. Moving on, manufacturers are substantially shifting their focus toward research and academic institutes. Researchers require medical masks during various research activities in order to avoid contaminations and ensure protection from harmful molecules. Furthermore, both, hospitals and research and academic institutes, will share equal divide in the medical mask market.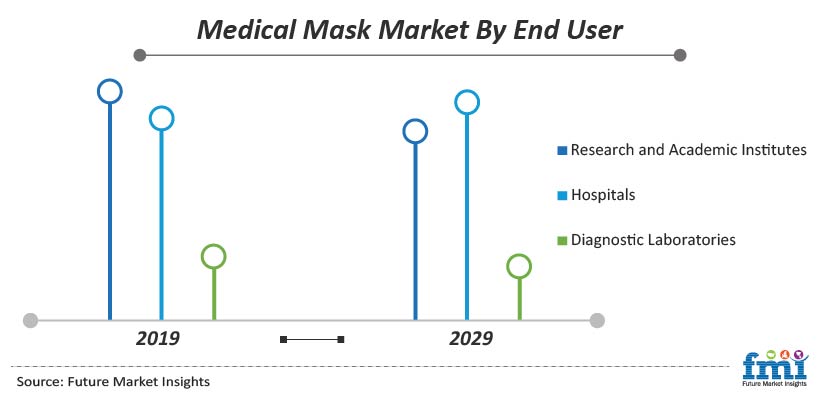 * This data is only a representation. Actual data may vary and will be available in report.
Click Here To Know How The Growth Will Unfold
Custom Market Research Services
FMI offers custom market research services that help clients to get information on their business scenario required where syndicated solutions are not enough.
Overview
A recent market study published by Future Market Insights on the medical mask market includes global industry analysis of 2015-2019 and opportunity assessment for 2020-2030, and delivers a comprehensive assessment of the most important market dynamics. After conducting thorough research on the historical as well as current growth parameters of the market, the growth prospects of the market are obtained with maximum precision.
Medical Mask Market Taxonomy
The global medical mask market is segmented in detail to cover every aspect of the market and present a complete market intelligence approach to the reader.
By Product
Surgical Mask
N95 Respirators
Face Mask
Full-Face Mask
Laryngeal Masks

Disposable Laryngeal Masks
Reusable Laryngeal Masks

Anesthesia Masks

Disposable Anesthesia Masks

Reusable Anesthesia Masks
By Application
Respiratory Safety
Infections Disease
Allergies
Surgeries
By End User
Hospitals
Diagnostic Laboratories
Research and Academic Institute
Individual
Others
Region
North America
Latin America
Europe
East Asia
South Asia
Oceania
Middle East and Africa (MEA)
How the research was conducted?
Primary Research
C - Level Executives
Product Representatives
Sales Heads
Portfolio Managers
Purchasing Managers
Researchers & Academicians
Product Development Heads
Strategy Advisors
R&D Managers
Product Providers
Distributors
Institute Purchasing Departments
Academicians / Contract Manufacturing Managers
Industry Experts
Current Market Dynamics and Challenges
Market Characteristics
Market Performance and Growth Quadrants
Competition Structure and Market Structure
Strategic Growth Initiatives
Product Adoption Rate
Product Cost
Regulatory Landscape
Near-term and Long-term Market Growth Prospects
Market Segment Splits and Authenticity
Opinions on Market Projections and Validity of Assumptions
Secondary Research
Industry Magazines
Factiva

Industry Associations
International Medical Mask Consortium
Asian Synthetic Biology Association

Industry Publications

Frontiers Publication
Hindawi BioMed Research International
Taylor & Francis

Company Press Releases
Annual Reports and Investor Presentations
Peer-reviewed Journals
Government Websites and Publications
Trade Websites
Country-specific Regulatory Authorities
World Bank, WHO, IMF, OECD
Primary Interview Splits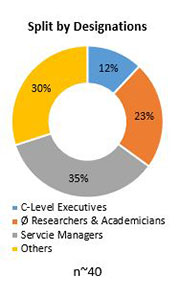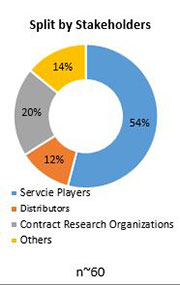 To Learn More About our Comprehensive Perspective on Medical Mask Market,
Get in touch
Harish Tiwari
Global Head - Business Development
Akshay Godge
Client Partner - Global Business Development
CASE STUDIES
See how our work makes an impact.
At FMI, we design strategies that are adaptive, impactful, and implementable.