Demand for Healthy and Nutritious Drinks Rises Steadily
Present-day consumers are well informed. They look beyond taste and flavor in their drinks. As a result of their hectic lifestyle and simultaneously rising health consciousness, consumers have become more interested in the nutritive values and functionalities of their beverages.
Looking for what's in the beverage is in the past, consumers are nowadays keener to know what a beverage would do for them. Their interest towards health benefits of drinks is favoring the expansion of the oat drinks market. Taking cue from ongoing trend, manufacturers are leaving no stone unturned to advertise health benefits in their products, pumping growth in the market.
Oat drinks are rich in protein, calcium, fiber, and vitamin D. Besides being high on nutritional value, oat milk and other drinks offer health benefits such as they boost immunity, strengthen bone density, prevent anemia, and lower cholesterol. To woo consumers, manufacturers make these drinks available in a range of variants, which can be broadly classified under full fat oat drinks and reduced fat oat drinks.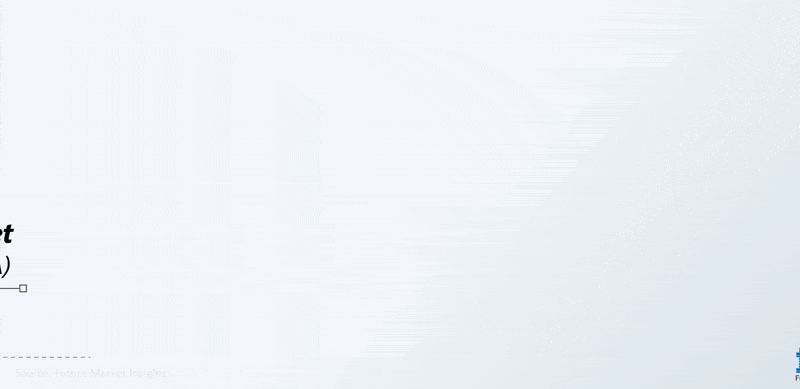 North America and Europe Offer Lucrative Growth Opportunities
Sluggish rise in the demand for dairy products is indicative of change in consumer preferences. This is particularly true in case of various developed countries. For instance, the dairy industry in North America and Europe is witnessing sluggish growth since the past few years. According to the Canadian Dairy Information Centre, fluid milk consumption has steadily declined in the U.S. A similar trend is observed in Canada and Mexico.
However, the rate of decline in dairy consumption is not as drastic in European nations such as Italy, France and Germany. Plant-based dairy alternatives encompass a complete ecosystem of products, which are gradually replacing their conventional counterparts. The prevailing environment in these regions is therefore conducive to the growth of the oat drinks market size.
Innovative Marketing Strategies by Leading Players Support Growth
Plant-based dairy alternatives include a whole ecosystem of products, such as non-dairy toppings, whipping cream, ice cream, yogurt, among others. Although crowd favourites such as almond, soy, and coconut have been around in the market for several years, oat drinks have only recently gone mainstream.
Oat drinks still only accounts for a minuscule share of the overall plant-based dairy market, however, their entry into the market has been facilitated by innovative marketing strategies employed by companies such as Oatly by specifically targeting cafés as part of their product launch strategy in the U.S. Baristas have favourably adopted oat drinks as an excellent alternative to milk due to their unique consistency that brings texture and thickness in addition to froth in the coffee. Not only the original and traditional version of oat drinks, but versatile and flavorful offerings have gained popularity in a big way.
How Growth will Unfold
The ongoing scenario has spurred competitive rivalry among key market players. Therefore in order to establish a stronger foothold, several among them are experimenting with unique flavors. This focus on product innovation to attract consumers is expected to bode well for the overall market.
Besides this, they are introducing interesting properties to gain traction. For instance, Barista has introduced a type of oat drink that is popular because of its froth-forming properties. Spurred by recent innovations and product launches oat drinks market is forecast to exhibit strong growth in the coming years. In the coming years, therefore, the market will witness increasing demand for natural, fruit, chocolate, vanilla, and various other flavoured oat drinks.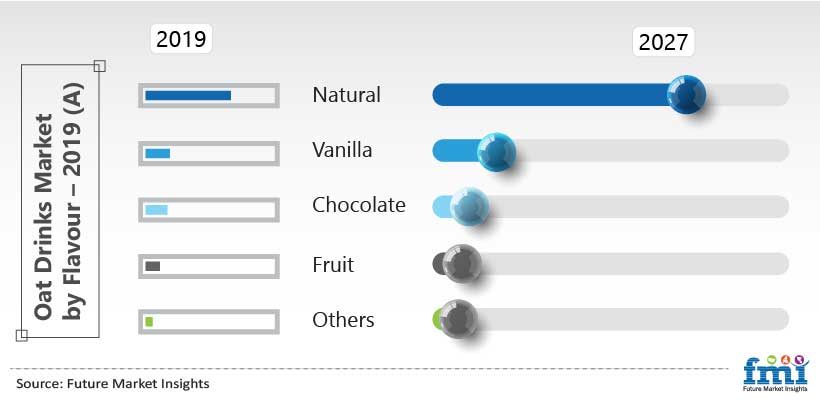 KEY HIGHLIGHTS
Who are the leading manufacturers of oats drinks?
Some of the manufacturers of oat drinks are:
Drinks Brokers Ltd
Alpro Comm. VA
Oatly AB
Quaker Oats Company, Inc.
Rude Health
Which is the most popular variety of oat drinks?
Currently the demand for natural flavour oat drinks is considerably high. In the coming years, the market will also witness chocolate and other flavours gaining popularity.
What drives oat drinks market?
Changing lifestyle and increasing focus on eating healthy are facilitating growth in the oat drinks market. The rising awareness about nutritive values and functionalities of oat drinks will increase their demand in the coming years.
Why are oat drinks popular in North America and Europe?
The demand for dairy products is rising at a sluggish rate in North America and Europe. This is attributable to the rising demand healthier alternatives. According to studies, fluid milk consumption has drastically reduced in the U.S. paving way for the growth of oat drinks market.
What are key growth strategies adopted by oat drink manufacturers?
Despite going mainstream, oat drinks continue to account for a smaller portion in the overall plant-based dairy industry. However, the market is likely to expand with the entry of new players. In order to gain competitive advantage, companies manufacturing oat drinks are likely to launch innovative flavours and offer improved health benefits.
OAT DRINKS MARKET TAXONOMY
The report segments the global oat drinks market in detail to present an executive-level blueprint to the reader
Nature
Flavour
Natural
Fruit
Chocolate
Vanilla
Others
Product
Packaging
Aseptic Packaging
Bottles
Others
Region
North America
Latin America
Eastern Europe
Western Europe
Asia Pacific
MEA
Need specific information?