Yogurt Powder – The Shift to Dehydrated Yogurt is Here to Stay
Yogurt powder is emerging as one of the chart-topping food products and is gaining a special place across the market shelves. Multiple recipes are being made using yogurt powder in place of fresh yogurt, which is giving ample room for yogurt powder producers to innovate using flavor and color additions. Ever-evolving trend of food fortification is estimated to bring in more opportunities for the brands offering yogurt powders through 2029.
COVID -19 : Impact Analysis
Request the coronavirus impact analysis across industries and markets
Request Covid -19 Impact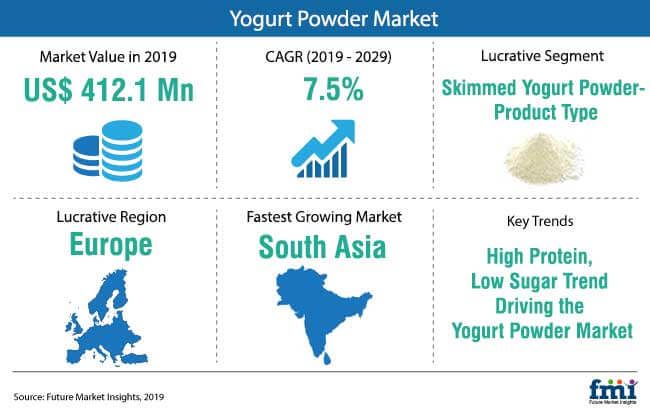 Yogurt Powder Market - Key Research Findings
Global yogurt powder market size in 2018 – Nearly US$ 200 Mn
The yogurt powder market will observe just-under 7.5% CAGR over 2019-2029
North America and Europe will remain the most prominent regional markets for yogurt powder
The demand for yogurt powder in the North American region is high owing to the large number of health conscious population.
Middle East & Africa likely to hold higher growth potential for yogurt powder market
Middle East and Africa is expected to have a very high CAGR between the period of 2019-2028, which is attributed to high demand for dairy products and better shelf-stability of yogurt powder.
Based on product type, skimmed yogurt powder is expected to have a higher growth.
The demand for skimmed yogurt powder is expected to be high in the near future because of the increasing population being health conscious and cutting down on fats.
Top 3 Factors Driving Yogurt Powder Market
Rising Demand for Gut-friendly Probiotics among an Expanding Consumer Base
Consumers are becoming more conscious about gut health, as the prevalence of health conditions associated with digestive system is increasing at a high pace. Probiotics have been perceived as beneficial consumables for maintaining sound digestive health and the consumer base has been constantly on the rise, since the recent past.
The demand for yogurt powder is thus directly influenced by the rising proclivity for probiotics in routine diet. Moreover, powdered form of yogurt further adds to the level of convenience, which remains a strong factor assisting the demand growth of yogurt powder.
Yogurt Powder Rapidly Becoming an Appealing Choice for Foodservice Operators and Food Processing Manufacturers
Yogurt powder packs in all the health benefits that fresh yogurt offers, which have been pushing its penetration into the foodservice as well as food processing sectors. Longer shelf-life of powdered yogurt is an added benefit over fresh yogurt. Applicability of yogurt powder has widened over the time, from savory to desserts, without compromising on the nutritional composition.
Bakeries are increasingly considering usage of yogurt powder as a healthy sprinkler and a nutritional filling in various baked products. Moreover, rising usage is expected across the household segment, further fueling the growth of yogurt powder market. Considering high compatibility of yogurt powder with the surging trend of 'clean label' food products, it is highly likely that the consumption of yogurt powder will witness a promising rise in coming years.
A recent survey by a specialty agency Ingredient Communications found that, more than 73% of consumers are happy to pay a higher retail price for a clean label product that they purchase, which has ingredients that they trust and recognize.

R&D Investments to Play a Crucial Part in Yogurt Powder Sale, as Innovation is Expected to Drive Margins
Significant investments in R&D facilities for the improvement of manufacturing processes of food products, innovate, and add value to them in terms of nutritional profile, are likely to provide a strong push to product innovations in the yogurt powder landscape.
Consumers shopping at super/hypermarkets or C-stores often seek innovative products on shelves and new product line-ups are more likely to sell. The same trend has been observed in case of yogurt and the entire range of yogurt related products. Packaging also plays a vital role in enhancing the overall market value of yogurt powder, according to the report.
Yogurt Powder Market Structure Analysis
The global yogurt powder market represents a partially consolidated competition landscape, wherein nearly 35-40% revenue share is being accounted by Tier 1 companies.

Top players in the market such as Glanbia Plc, Epi Ingredients, Ace International LLP, Almil AG and Kerry Inc., have been substantially contributing towards the revenue growth of yogurt powder market.

While most of the key players are focused on the high-potential markets in Middle East and Africa, as well as Asia.

Several players in the yogurt powder market are concentrating on skimmed yogurt powder to target the health conscious consumer cluster. However, cost competitiveness is likely to remain a strong differentiation strategy.

Some of the important entrants in the yogurt powder market such as PreGel America, Inc. and Kerry Inc. are strategizing on new product launches, San-A-Crème Non-fat Yogurt Powder, Greek Yogurt Powder, and Yoggi are a few among the latest - for extended portfolios.

The increasing number of international food & beverage market players entering the yogurt powder market is expected to shape the competition landscape in the near future.
Yogurt Powder Becomes the New Go-To Ingredient, Convergence of Taste & Functionality Gains Ground
Yogurt powders offer multimodal advantages in terms of taste and functionality, which makes them one among the go-to ingredient in the food & beverage space. In addition yogurt powder offers longer shelf life with high solubility, which further solidifies its adoption for beverage mixes, salad dressings, sauces & gravies, dips, ice cream, and baked goods.
Food Industry Rules as the Leading End User of Yogurt Powder
Yogurt powder is being extensively used for applications wherein fresh yogurt is a misfit, one of them being confectionery coatings. Yogurt powder-based coatings are also used for fine-tuning the nutritional value of dried fruits, nutrition bars, snacks, and cereal inclusions, thereby creating sustained opportunities for manufacturers to expand their assortments.
* This data is only a representation. Actual data may vary and will be available in report.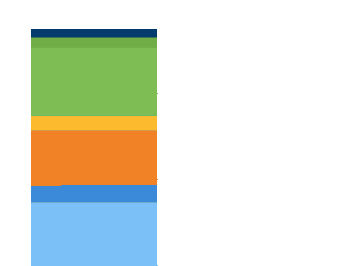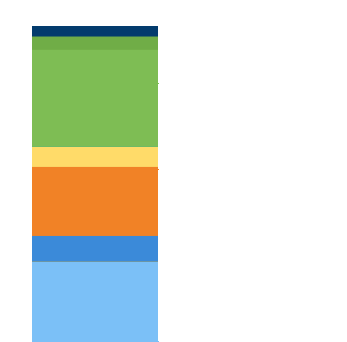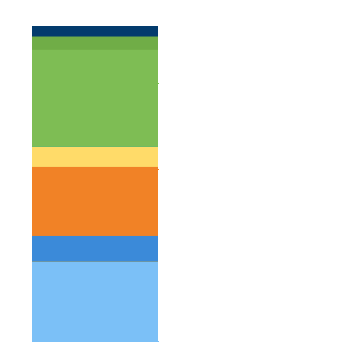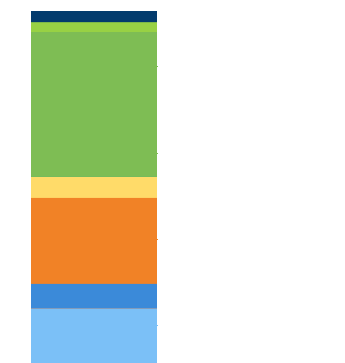 The Broader Perspective
Though fresh yogurt remains an all-purpose product for use in the food industry, yogurt powder opens up a myriad of new opportunities for food manufacturers to experiment. The applications of yogurt powder isn't limited to food coatings, rather food manufacturers going beyond ordinary and using yogurt powder for introducing flavor variations.
B2B to remain the leading distribution channel
Distribution via B2C to witness a quantum leap in growth
Use of yogurt powder for industrial applications to remain highest, including food & beverage processing and cosmetic manufacturing
Adoption of yogurt powder in HoReCa end use applications to witness impressive growth.
How Growth will Unfold
Food manufacturers who wish to capitalize on evolving health halo are relying on yogurt powder as an ideal substitute of fresh or regular yogurt. Yogurt powder is being looked upon as a viable ingredient to boost flavor and nutrition aspects of food products, which is a key factor upholding growth of yogurt powder market. In addition, versatility coupled with reasonable pricing remains a key aspect determining the regional sales performance of yogurt powder.
South Asia | Middle East & Africa | Oceania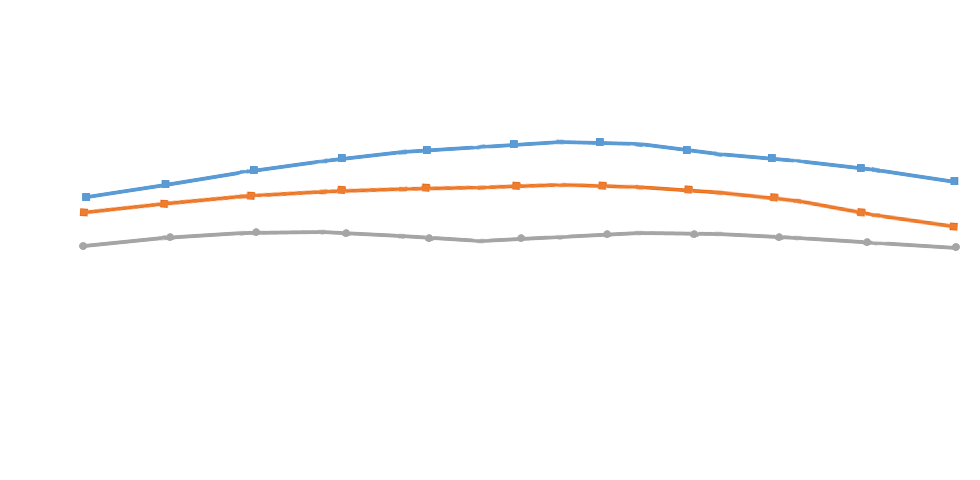 * This data is only a representation. Actual data may vary and will be available in report.
Click Here To Know How The Growth Will Unfold
Custom Market Research Services
FMI offers custom market research services that help clients to get information on their business scenario required where syndicated solutions are not enough.
Yogurt Powder Market Taxonomy
To Learn More About our Comprehensive Perspective on Yogurt Powder Market,
Get in touch
Harish Tiwari
Global Head - Business Development
CASE STUDIES
See how our work makes an impact.
At FMI, we design strategies that are adaptive, impactful, and implementable.