Powering Vehicles with Recyclable Solutions amidst Emerging Alternatives
Global demand for lead-acid batteries, including flooded batteries, remains highly influenced by their exceptionally high recycling rate of about 90%. However, the price of lead-acid batteries are relatively stagnant as compared to new-age electric vehicle batteries such as Ni-MH and Li-ion batteries which are steadily declining in price. This is according to Future Market Insights' Lead Acid Battery Market Report that explores the true potential of the market and hidden challenges amidst advanced battery technologies making inroads into lightweight electric and hybrid vehicles. As per the report, the lead acid battery market is set to grow 1.6X by 2029, propelled in part by automobile companies showing huge inclination towards absorbed glass mat (AGM) batteries for lower internal resistance and greater electrical reliability.
COVID -19 : Impact Analysis
Request the coronavirus impact analysis across industries and markets
Request Covid -19 Impact
Frequently Asked Questions About Lead Acid Battery Market
How will the lead acid battery market be critical in the future?
Lead acid battery continues to dominate the market as preferred storage devices of automotive starting and power supply systems. However, with increased warranty time of new high-tech vehicles, lead acid batteries are facing high competition from alterative storage technologies.
Will declining price of li-ion batteries affect the future trajectory of the lead acid battery market?
Yes, the price of lead acid battery have remained relatively stagnant as compared to new-age batteries such as li-ion batteries. However, sales will remain significantly influenced by the 'high recyclability' quotient.
Which application area holds potential growth opportunities for market players?
While the automotive & transportation sector continues to influence growth strategies, growing demand for stationary batteries as power backup systems in the industrial sector will result in increased market share.
What is the degree of competition in the lead-acid batteries market?
The lead acid batteries market shows a perfect competition structure, with a large number of regional and local market players. In the current scenario, industry leaders such as Johnson Controls International Plc., GS Yuasa Corporation, Hitachi Chemical Company Ltd. and EnerSys collectively hold around one-fourth of the total revenue share.
Which region will lead the global sales of lead acid batteries?
Asia Pacific Excluding Japan (APEJ) remains in the vanguard of the lead acid batteries market, with the emergence of China and India as the world's largest automotive markets. While the recent decline in auto sales in these countries are expected to affect the market growth, manufacturers are focusing on capitalizing on grid storage and stationary industrial application areas.
AGM Batteries to Emerge as the Most Preferred Choice
Flooded batteries continue to account for major share of the manufacturers' bottom lines, with sales value estimated to reach US$ 43.6 Bn in 2019. However, in recent times, AGM batteries are witnessing higher investments and innovation as compared to gel and flooded lead acid batteries. These batteries are finding favor with start-stop feature of various electric vehicles on account of their high cyclability and longer shelf-life. They are majorly used in mid-size vehicles and SUVs, as they are lightweight. Furthermore, many marine, robotic, and motor applications are leveraging AGM batteries due to their high cold cranking amperage (CCA). Although the cost of AGM batteries is comparatively higher, they offer longer life span than their flooded counterparts.
APEJ Remains at Forefront with 1/3rd Revenue Share
Growth prospects of the lead acid battery remain high in Asia Pacific excluding Japan (APEJ). Despite remarkable presence of lithium-ion batteries in EVs, manufactures in the regions continue to rely on automotive lead acid battery, in the view of relatively low cost and high recyclability rate. While lithium is costlier and can be extracted only from a few countries, raw materials of lead acid battery are abundant in developing countries in Asia, such as India. Moreover, escalating dependence on lead acid batteries to supply ignition spark to traditional automobiles, power electric bicycles, and store energy is driving the recycling process in China.
* This data is only a representation. Actual data may vary and will be available in report.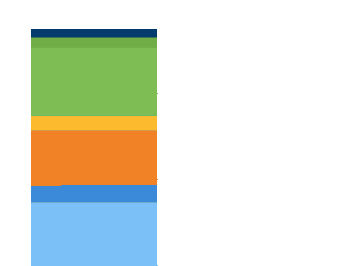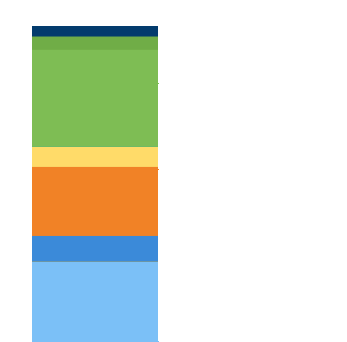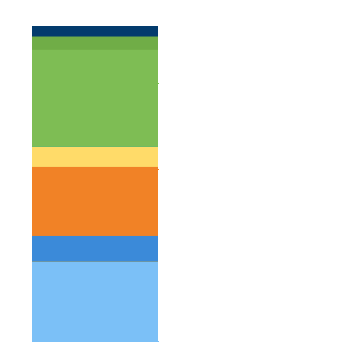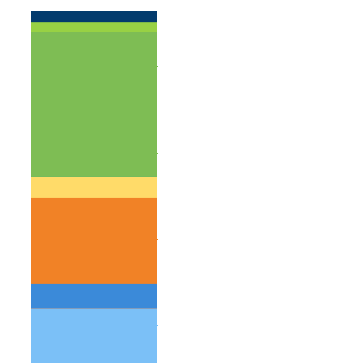 Leveraging Carbon-based Additives to Enhance Battery Conductivity
Although li-ion and advanced rechargeable batteries are making inroads into e-vehicles, amid implementation of strict environmental amendments in several countries, lead-acid batteries are still a great fit for larger off-grid systems. Additionally, easy recyclability and relatively longer-lasting charge storage of lead acid batteries unlike li-ion batteries are key tailwinds propelling their demands across automobile and industrial sectors. In order to enhance conductivity, restrict PbSO4 formation, and improve overall productivity of the battery, different carbon and metal oxide compounds including boron doped graphene and TiO2-reduced graphene oxide (RGO) are added to negative active-material (NAM). Furthermore, studies have been performed on poly (3, 4-ethylenedioxythiophene) (PEDOT) to counter hydrogen leakage, which increases charge acceptance and high-rate partial state-of-charge (HRPSoC) cycles.
Flooded batteries to remain sought-after
AGM batteries gaining significant traction
Transportation sector to persist as key consumer
Application in stationary industries to witness high growth
How Growth will Unfold
The lead acid battery market shows a fair level of fragmentation, with market followers and emerging players including Exide Industries Ltd. and East Penn Manufacturing Co. showing greater prominence as compared to their mature counterparts. Lead-acid battery makers are including more carbon content to the negative plates of batteries, enabling faster charging and improved cranking capacity.
Market followers are leveraging Na2EDTA chelating agents as electrolyte additive for improved conduction, decreased battery formation time, enhanced C-rate performance, and better cyclic efficacy of the lead-acid batteries by tackling the problem of sulfation and hindering the growth of PbSO4 crystals.
A number of emerging market players are focusing on adoption of patented hydrometallurgical methods such as FenixPb, which transforms used battery paste to nanomaterials, such as leady oxide (Pb + PbO), dismissing intermediate formation and electro winning.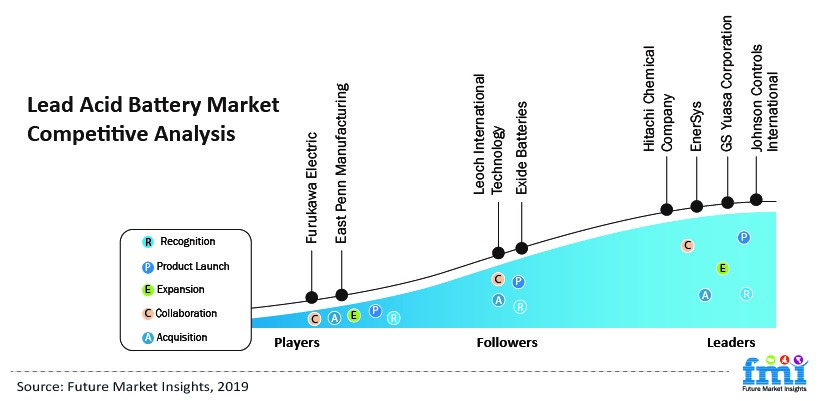 * This data is only a representation. Actual data may vary and will be available in report.
Click Here To Know How The Growth Will Unfold
Custom Market Research Services
FMI offers custom market research services that help clients to get information on their business scenario required where syndicated solutions are not enough.
Overview
Lead Acid Battery Market Assessment 2019 - 2029
A recent market study published by FMI on the lead acid battery market includes the global industry analysis 2014-2018 & opportunity assessment 2019-2029, and delivers a comprehensive assessment of the most important market dynamics. After conducting a thorough research on the historic as well as current growth parameters of the lead acid battery market, the growth prospects of the market are obtained with maximum precision.
Lead Acid Battery Market Taxonomy
The global lead acid battery market is segmented in detail to cover every aspect of the market and present a complete market intelligence approach to the reader
By Type
Flooded Battery
AGM Battery
Gel Battery
By Application
Transportation

OEM Transportation

Passenger Cars
Light Commercial Vehicles
Heavy Commercial Vehicles
Two wheelers
Others

Aftermarket Transportation

Passenger Cars
Light Commercial Vehicles
Heavy Commercial Vehicles
Two Wheelers
Others

Motive Industrial

OEM Motive Industrial
Aftermarket Motive Industrial

Stationary Industrial

OEM Stationary Industrial
Aftermarket Stationary Industrial

Commercial

OEM Commercial
Aftermarket Commercial

Residential

OEM Residential
Aftermarket Residential

Grid Storage

OEM Grid Storage
Aftermarket Grid Storage

Others

OEM Others
Aftermarket Others
By Region
North America
Latin America
Eastern Europe
Western Europe
APEJ
Japan
Middle East and Africa
How the research was conducted?
Primary Research
C - Level Executives
Marketing Directors
Product Managers
Business Development Officers
Production Managers
Procurement Heads
Sales Executives
Distributors
Traders
Raw Material Suppliers
Industry Experts
End Users
Current market dynamics and challenges
Yesteryear trends
Market characteristics
Market performance and growth quadrants
Competition structure and market structure
Strategic growth initiatives
Near-term and long-term market growth prospects
Market segment splits and authenticity
Opinions on market projections and validity of assumptions
Secondary Research
Industry Publications
Industry Associations

OICA
International Trade Association

Factiva
Company Press Releases
Annual Reports and Investor Presentations
Research Papers
Government Websites and Publications
Trade Websites
Primary Interview Splits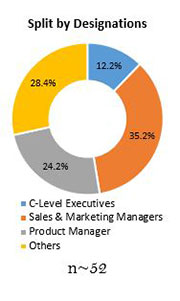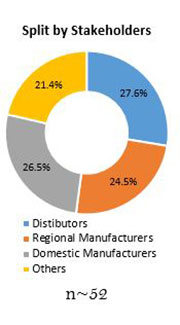 To Learn More About our Comprehensive Perspective on Lead Acid Battery Market,
Get in touch
Harish Tiwari
Global Head - Business Development
CASE STUDIES
See how our work makes an impact.
At FMI, we design strategies that are adaptive, impactful, and implementable.