Global Lecithin Market to Reach US$ 7 Bn by 2030
The global lecithin market is projected to reach US$ 7 Bn by the end of 2030. The market was valued at US$ 4 Bn in 2020. If these figures hold true, the market will exhibit a CAGR of 5.7% between 2020 and 2030. Market growth of lecithin can be due to the increasing demand for lecithin in feed and food applications and the upcoming trend in cosmetics and dietary supplements for the consumption of natural ingredients. Lecithin is a fat essential for the body's cells.
COVID -19 : Impact Analysis
Request the coronavirus impact analysis across industries and markets
Request Covid -19 Impact
KEY RESEARCH FINDINGS
The global lecithin market is projected to reach US$ 7 Bn by the end of 2030. The market was valued at US$ 4 Bn in 2020
Increasing need for phospholipids in the cosmetic and pharmaceutical industries and the rising need for alternative sources of lecithin are the major factors driving the growth of the market.
The high level of consumer awareness about functional food and growing health concerns among consumers set an upward trend of growth for the market.
Export opportunities of non-GMO lecithin from countries such as India to the European market is expected to drive the lecithin market growth in the region.
Factors such as the lack of awareness and the costliness of some variations of the phospholipid and lecithin are restraining the growth of this market.
Europe is the largest market for lecithin followed by North America and Asia Pacific.
KEY FACTORS SHAPING LECITHIN MARKET
Superior Product Quality Bolsters Growth
Lecithin phospholipids are obtained from oilseeds such as soy, sunflower, and rapeseed. The emulsifying properties of the product are central to the demand for lecithin phospholipids. Its multifunctional and flexible nature makes it an ideal ingredient in various end-use industries. Lecithin keeps the freshness of processed food products intact for a long duration. Processed meat products such as sausages, salami, liver sausages, and ready-to-eat meals are primary demand generators for this product.
Raw Material Price Fluctuations to Influence Production Costs
Statutory agencies such as FDA, and European Commission augment the demand for enzymes such as lecithin phospholipids as an accepted ingredient in convenience food products. The infrequent availability of oilseeds on the back of political instability in major producing countries greatly influences the price of lecithin phospholipids. Unpredictable weather conditions that induce droughts are another factor that dictates the price of raw materials.
COVID-19 Impact Analysis on Market
Lecithin is a mixture of phospholipids and emulsifiers. Phospholipids, such as potato, soy and others, are derived from the same base as lecithin. Lecithin is derived from beans, egg yolk, canola seeds, and soybean and phospholipids from soy, milk, and other sources. Lecithin have different characteristics, such as trending oil and water, viscous, soft, orange-brown color substance. They are widely applicable in pharmaceutical, cosmetics, nutrition & supplements and others.
Factories and larger labor markets are slowing down due to COVID-19, and overall production is slowing significantly. Thus the market is seeing lower revenue with downstream producers reducing demand, materials and closing down industries. The market is expected to see additional pressure as global manufacturers' slow production, generating even less competition for the worldwide basic material producers. As the number of cases of coronavirus continue to increase, concerns of a global pandemic and consequent economic impacts have risen, leading to sharp disadvantages in many global markets, which had initially shown only a mild reaction to the outbreak.
LECITHIN MARKET STRUCTURE ANALYSIS
Some of the major players operating in the global lecithin market are Stern-Wywiol Gruppe GmbH & Co. KG, Archer Daniels Midland Company, LASENOR EMUL, S.L., Cargill, Incorporated, Lipoid GmbH, Avanti Lipids Polar, Inc., DuPont., Ruchi Soya Industries Limited, Lecico Gmbh, Vav Life Sciences Pvt. Ltd.
The main strategies of players in the lecithin & phospholipids market are product developments by research and development.
Increasing demand in Europe and North America for non-genetically modified lecithin is generating new business opportunities for the global lecithin & phospholipids industry.
REPORT SCOPE
| | |
| --- | --- |
| Report Metric | Details |
| Base year considered | 2020 |
| Actual estimates/Historical data | 2015 - 2019 |
| Forecast period | 2020 - 2030 |
| Forecast units | Value (USD) Bn |
| Segments covered | Source, Product Type, Application and Region |
| Regions covered | North America, Latin America, Europe, East Asia, South Asia, Oceania and MEA |
| Key Players | Archer Daniels Midland Company, Cargill, Incorporated, LASENOR EMUL, S.L., Lipoid GmbH, Stern-Wywiol Gruppe GmbH & Co. KG, Avanti Lipids Polar, Inc., DuPont., Lecico Gmbh, Ruchi Soya Industries Limited, Vav Life Sciences Pvt. Ltd., The Valspar Corporation and others. |
| Report coverage | Revenue forecast, company share, competitive landscape, growth factors, and trends |
Diverse Applications Boost Opportunities for Growth
The demand for food products containing naturally derived ingredients is expected to surge in the coming years. A key point to note here is that consumer preference for natural ingredients is not limited to food. They are looking for organic cosmetics, animal feed, and nutritional supplements. This is one of the key factors driving the lecithin market. Amidst rising prevalence of infections and chronic diseases, the market is likely to witness increasing demand from pharmaceuticals, nutrition and supplements and other segments. In terms of product, the market will continue witnessing demand for modified, fluid, and de-oiled lecithin from the application segments.
Increasing Demand for Green and Naturally Sourced Ingredients to Offer Growth Opportunities
Two dominant drivers of the global lecithin market are the growing demand for green and naturally derived ingredients, coupled with increased customer awareness for safe lifestyle. The lecithin market is powered by more over rising consumption of convenience foods and functional foods and beverages. The growth of the global de- lecithin industry is driven by factors such as increasing global demand for green and organic food products and increasing trends among consumers involving weight loss and calorie concerns in developed countries due to an increase in the working population in developing countries, and increasing demand for convenience nutritionally beneficial foods. Furthermore, functional and natural ingredients in food & beverage products play a key role in the nutritional dimension of a balanced lifestyle, resulting in increased demand for de-oiled lecithin as a result of this phenomenon.
* This data is only a representation. Actual data may vary and will be available in report.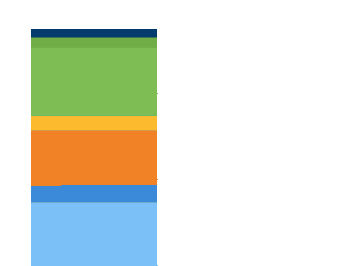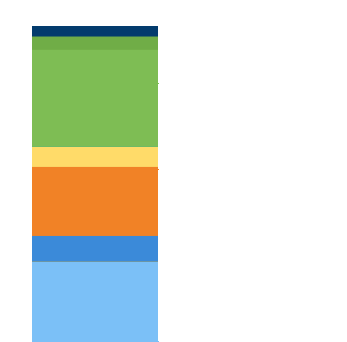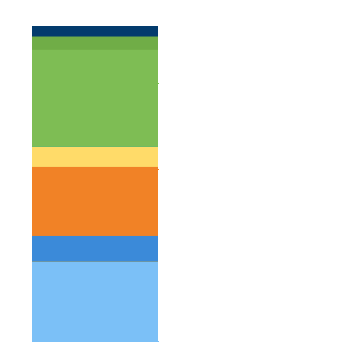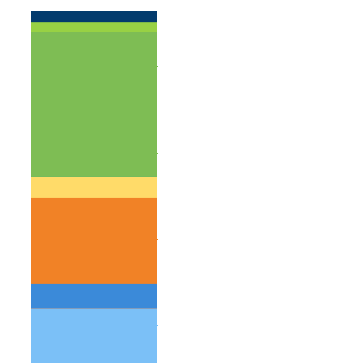 Rising Consumer Awareness Towards Healthy Lifestyle Aiding in Growth
Rising disposable income of consumers coupled with their increasing health consciousness will aid the expansion of the de-oiled lecithin industry. In addition, acetone present in de-oiled lecithin is commonly used for lecithin de-oiling as it removes about half of the crude lecithin's inactive vegetable oil. Acetone is added to crude lecithin in this method, and de-oiled lecithin is obtained after the evaporation of the added acetone leading to an increase of about 40 percent in phospholipid content after the de-oiling cycle.
Increasing consumer concern about natural and organic food ingredients encourages customers to turn to clean label products. This fuels the demand for label-friendly de-oiled lecithin which leads to an increase in their adoption by a large world population, though it's over intake can have negative health effects. Alternatively, adverse reactions may cause nausea, vomiting, pain in the stomach and other diseases. Genetically modified foods such as soy de-oiled lecithin may also serve as an environmental hazard. However, increase in demand for label-friendly products among consumers is expected to fuel the growth of the de-oiled lecithin market.
Soy segment held the leading market share
Sunflower segment forecast to higher rate of growth
Fluid segment held lion's share in the market
De-oiled segment to remain the second-lead
Food (Confectionery, Bakery, Convenience Food) segment holds dominance
Animal Feed segment to rise at a higher CAGR
How Growth will Unfold
Key factors expected to drive growth in the global market for lecithin is increasing demand for green and naturally sourced ingredients, coupled with increased consumer awareness of healthy lifestyles around the world. Increasing the consumption of convenience foods and functional foods & beverages is moreover the other factor expected to drive target market growth. In addition, increasing demand for lecithin in feed and food applications and increasing consumption of natural ingredients in cosmetics are some other factors which are expected to drive target market growth over the forecast period. Nonetheless, in some people allergies associated with soy are the factor expected to hamper the growth of the global demand for lecithin over the forecast period. Furthermore, the market will significantly gain from growth strategies adopted by tier 1, 2, and 3 companies.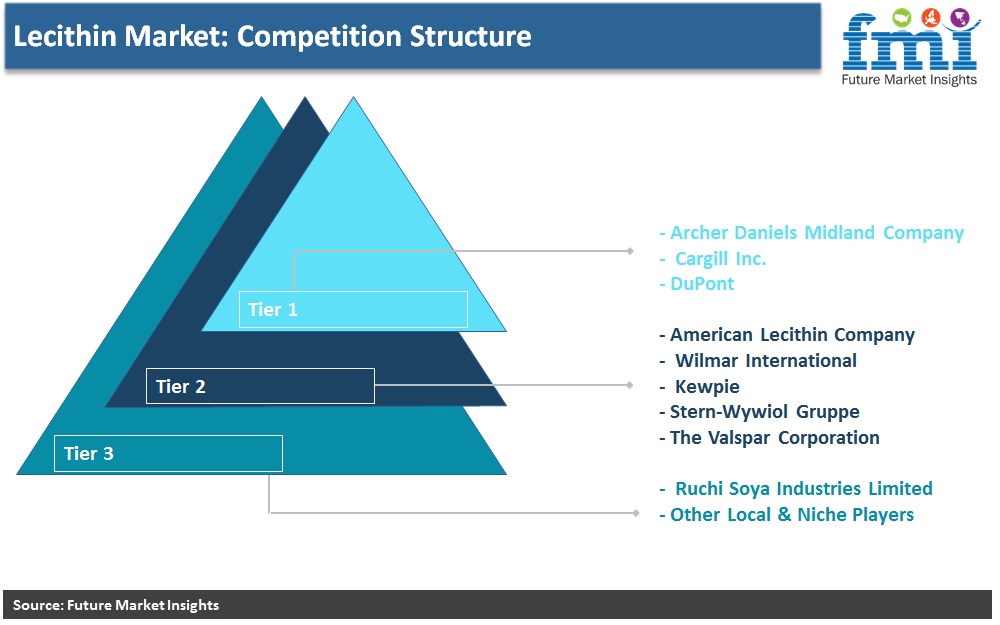 * This data is only a representation. Actual data may vary and will be available in report.
Click Here To Know How The Growth Will Unfold
Custom Market Research Services
FMI offers custom market research services that help clients to get information on their business scenario required where syndicated solutions are not enough.
Overview
Lecithin Market: Global Industry Analysis 2015-2019& Opportunity Assessment 2020-2030
A recent market study published by Future Market Insights on the lecithin market offers global industry analysis for 2015-2019 & opportunity assessment for 2020-2030. The study offers a comprehensive assessment of the most important market dynamics. After conducting a thorough research on the historical, as well as current growth parameters of the lecithin market, the growth prospects of the market are obtained with maximum precision.
Lecithin Market Taxonomy
The global lecithin market is segmented in detail to cover every aspect of the market and present complete market intelligence to readers.
By Source
Soy
Sunflower
Rapeseed
Egg
Application
Nutrition & Supplements
Food
Cosmetics
Feed
Pharmaceuticals
Region
North America
Latin America
Europe
East Asia
South Asia
Oceania
MEA
How the research was conducted?
Primary Research
C - Level Executives
Marketing Directors
Sales Heads
Production Managers
Distributors Heads
Sales Executives
Product Manufacturers
Distributors
Traders
Industry Experts
End Users
Current Market Dynamics and Challenges
Market Characteristics
Market Performance and Growth Quadrants
Competition Structure and Market Structure
Strategic Growth Initiatives
Near-term and Long-term Market Growth Prospects
Market Segment Splits and Authenticity
Opinions on Market Projections and Validity Of Assumptions
Secondary Research
Industry Publications

Industrial Week
Industrial Product Review
Industrial Magazine

Industry Associations

Dieticians Association
Food and Agriculture Organization

Company Press Releases
Annual Reports and Investor Presentations
Research Papers
Government Websites and Publications
Trade Websites
Primary Interview Splits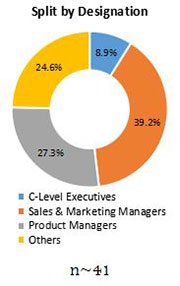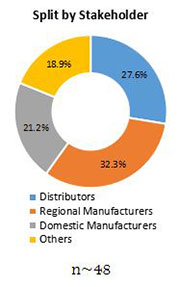 To Learn More About our Comprehensive Perspective on Lecithin Market,
Get in touch
Harish Tiwari
Global Head - Business Development
Akshay Godge
Client Partner - Global Business Development
CASE STUDIES
See how our work makes an impact.
At FMI, we design strategies that are adaptive, impactful, and implementable.