MPS Treatment – Focus Hinged at Clinical Trials and Drug Exclusivity
Clinical trials remain the focal point of MPS treatment drug manufacturers, in a bid to drive developments in new treatments, which range from gene therapy and enzyme replacement therapies, to pathophysiology. Drug exclusivity is one of the prime emphasized areas of research, encouraging the development of new biological products and drugs, for improving the provision of care.
Top 3 Factors shaping the mucopolysaccharidosis treatment Market
Drug Exclusivity Provides Continuous Value Addition for Companies

Regulatory boards are likely to grant the orphan drug designation to drugs proposed for the treatment of rare diseases or conditions. The orphan drug designation provides market exclusivity for a concerned drug type, which needs to be generated before submitting an application for marketing approval. Mucopolysaccharidosis treatment falls under the rare disease category due to which emerging market players are adopting various strategies to boost the sales of their products. The orphan drug designation for mucopolysaccharidosis treatment provides prospects such as financial backing for clinical trial costs, tax benefits, and FDA user fee benefits. Majority of the companies present in the mucopolysaccharidosis treatment market are directly involved in receiving drug exclusivity, which is expected to boost the revenue generation as well as result in a significant increase in competition.

Cost of mucopolysaccharidosis treatment is Hampering the Adoption of the Same

The cost of the treatment of rare diseases, such as mucopolysaccharidosis, is high irrespective of whether a patient opts for a standard treatment such as ERT or emerging and promising technologies such as stem cell therapies. The high cost of mucopolysaccharidosis treatment significantly indirectly affects the businesses of manufacturers due to factors such as potential patient count, sluggish awareness, and lack of epidemiological data for better calculations. The real cost of Mucopolysaccharidosis treatment differs by region due to factors such as socioeconomic conditions, birth rate, R&D investments, and healthcare expenditure, among others, which also influence the treatment cost in each region. The cost of mucopolysaccharidosis treatment in the North America region has been found to be significantly higher than the global average treatment cost.

Emerging Technologies are Contributing to the Growth of the mucopolysaccharidosis treatment Market in Terms of Revenue as well as New Treatment Options

A number of emerging treatments and therapies are currently in the development phase for MPS treatment. Nowadays, companies are involved in discovering the next major drug instead of waiting to benefit from the patent expiration of an exclusive drug type, which is proving to be an effective strategy. The existing drug types are facing competition from emerging candidates. The development of mucopolysaccharidosis treatment by companies such as Abeona Therapeutics, ArmaGen, and others is likely to provide a more progressive structure for the mucopolysaccharidosis treatment market in the coming years. For instance, on January 23, 2018, a Swedish Orphan Biovitrum AB received FDA acceptance based on its investigational new drug application for SOBI003, which has been issued for mucopolysaccharidosis treatment.
Mucopolysaccharidosis treatment Market Structure Analysis
The current global Mucopolysaccharidosis treatment market is controlled by four major companies: Takeda Pharmaceutical Company Limited, Sanofi S.A., BioMarin, and Ultragenyx Pharmaceutical Inc.
A number of companies have products in the clinical phases with an orphan drug exclusivity
The Mucopolysaccharidosis treatment market is highly consolidated with very few market players, however, the emergence of new manufacturers is slow due the requirement of a long time period for the approval of drugs as well as lack of resources
Market Set to Grow 1.8X between 2019 and 2029
Clinical manifestations of MPS continue to derive a cascade of hypothetical research discoveries, which in turn have led realizations of pathways toward novel therapeutic targets. This will remain a key enabler of developments in adjunctive therapies for MPS in the foreseeable future.
Waves of Growth in Emerging Markets
Developed markets remain vital revenue pockets for stakeholders in the MPS treatment market, owing to a relatively aware population and economic vigour. However, emerging markets are considered to hold immense opportune potential, as governments in these economies increase expenditure on healthcare infrastructure & facilities. Comparatively denser proportion of demographic in emerging countries also add to greater occurrence possibility of rare genetic disorders, which in turn might create lucrative avenues for MPS treatment market players.
MPS treatment market stakeholders have directed their focus toward stem cell therapies which is leveraging analytics for effective correlations and calculative, personalized treatments. A palpable rise in incidences of MPS indications and notable growth in hospitalizations of associated chronic ailments, have provided an impetus to drug discovery & development activities. A prime focus area of research among players is breaking blood brain barrier via ERT treatment.
Enzyme replacement therapies are preferred treatment of choice for MPS-affected patients, accounting for bulk shares of the market.
Shares of stem cell therapies will continue to be marginal in the MPS treatment market
Hospitals continue to be the prime location for consultation and treatment among patients detected with MPS, accounting for over 90% shares.
Gains from specialty clinics will remain relatively significant compared to sluggish revenues from home infusion and medical research centres.
How Growth will Unfold
Gains from MPS II treatment are expected to account for leading market shares, as the prevalence of this MPS condition is relatively higher according to the International MPS Society. On the other hand, revenues from treatment of MPS I and MPS IVA are expected to grow at a relatively higher rate.
MPS II | MPS IVA | MPS I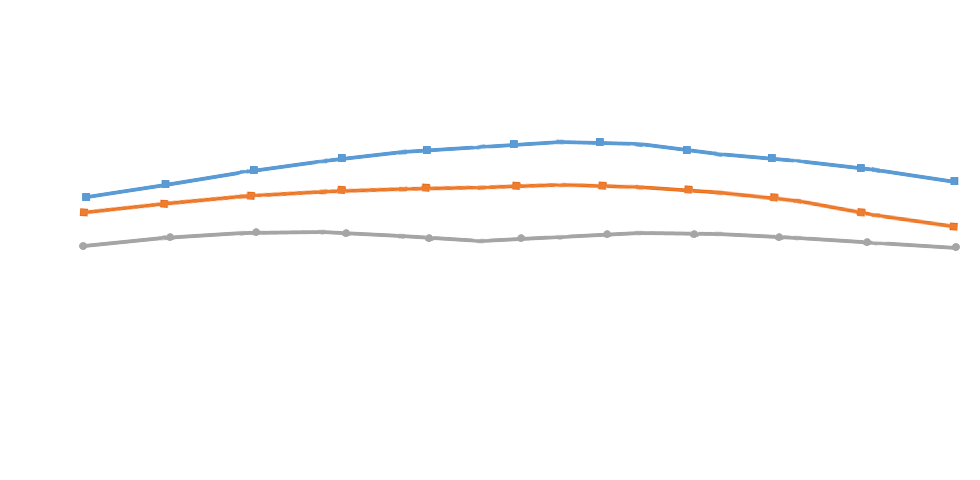 * This data is only a representation. Actual data may vary and will be available in report.
Click Here To Know How The Growth Will Unfold
Custom Market Research Services
FMI offers custom market research services that help clients to get information on their business scenario required where syndicated solutions are not enough.
Overview
Mucopolysaccharidosis Treatment Market: Global Industry Analysis 2014–2018 and Opportunity Assessment 2019–2029
A recent market study published by FMI "Mucopolysaccharidosis Treatment Market: Global Industry Analysis 2014–2018 and Opportunity Assessment 2019–2029" comprises a comprehensive assessment of the key market dynamics. After conducting thorough research on the historic as well as current growth parameters of the mucopolysaccharidosis treatment market, the growth prospects of the market are obtained with maximum precision.
Mucopolysaccharidosis Treatment Market Taxonomy
The global mucopolysaccharidosis treatment market is segmented in detail to cover every aspect of the market and present a complete market intelligence approach in front of the reader.
By Treatment Type
Enzyme Replacement Therapies
Stem Cell Therapies

Bone Marrow Transplantation
Umbilical Cord Blood Transplantation
By Type of MPS
MPS I
MPS II
MPS IV A
MPS VI
MPS VII
By End User
Hospital
Specialty Clinics
Medical Research Centers
Home-infusion
Region
North America
Latin America
Europe
South Asia
East Asia
Oceania
Middle East & Africa
How the research was conducted?
Primary Research
C - Level Executives
Marketing Directors
Sales Heads
Portfolio Managers
Purchasing Managers
Medical Officers
Device Development Heads
Strategy Advisors
R&D Managers
Product Manufacturers
Distributors
Component Suppliers / OEMs
Hospital Purchasing Departments
Physicians / Nursing Managers
Industry Experts
Current Market Dynamics and Challenges
Market Characteristics
Market Performance and Growth Quadrants
Competition Structure and Market Structure
Strategic Growth Initiatives
Product Adoption, Installed Base, Replacement Cycles, Refurbishment
Regulatory Landscape
Products in Pipeline and Clinical Development
Near-term and Long-term Market Growth Prospects
Market Segment Splits and Authenticity
Opinions on Market Projections and Validity of Assumptions
Secondary Research
Industry Magazines
Factiva
Company Press Releases
Annual Reports and Investor Presentations
Peer-reviewed Journals
Government Websites and Publications
Trade Websites
Clinical Trial Registries
Country-specific Regulatory Authorities
World Bank, WHO, IMF, OECD
Primary Interview Splits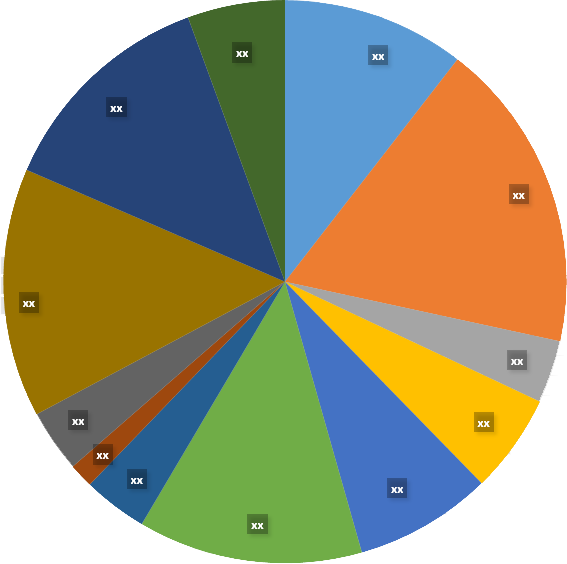 To Learn More About our Comprehensive Perspective on Mucopolysaccharidosis Treatment Market,
Get in touch
COVID -19 : Impact Analysis
Request the coronavirus impact analysis across industries and markets
Request Covid -19 Impact
CASE STUDIES
See how our work makes an impact.
At FMI, we design strategies that are adaptive, impactful, and implementable.