COVID-19 Impact Analysis on Market
Due to the spread of coronavirus the market may be experiencing resistance to growth in certain areas. The US is one of the worst affected countries in the world, struggling to control coronavirus spread in a wartime setting. Various regulatory measures placed to curb mobility to avoid the spread of COVID-19 are hampering supply chain functions.
This could have negative effect on the market. During this time, when consumers want to minimise their time in the store and may wish to stock up on food, packaged foods containing food additives are an excellent option. In addition to contributing to taste, texture, freshness, and appearance of food, food additives contribute to product stability and shelf life. Because of the restrictions on movement, customers are no longer going to the markets and that decreases the demand.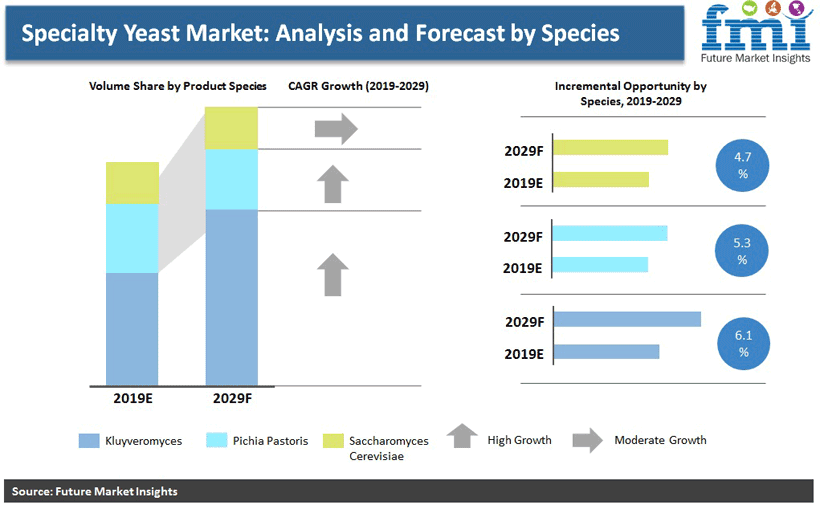 Increasing Consumer Demand for Processed Food Products Drives Growth
The demand for processed food products is driven by factors such as rising urbanization, diverse lifestyle shifts, increasing number of nuclear families, increasing number of women in the workforce and the availability of lesser time for food preparation. Improvements in eating patterns including preference for ready-to-eat, ready-to-cook items often contribute to increased market demand for processed foods.
Specialty yeast replaces the yeast in processed foods as it provides food product with nutritious, functional properties and also serves as a flavour enhancer. Many packaged goods were launched in 2018, including 28% snacks, 10% soups, and 16% sauces and seasonings using yeast extract as the main ingredient. Hence the growing demand for processed food is, in effect, driving the growth of the market for specialty yeast.
Increasing Consumption of Bakery Products and Alcoholic Beverages Aiding the Growth
Demand for bakery products such as bread, pasta, and sandwiches is rising at a considerable pace, especially in Asia Pacific. This is one of the key factors driving the market. Besides this, specialty yeasts are increasingly used in various alcoholic beverages, which have positive impact on the overall growth of the market. As consumers get drawn towards natural flavours, the use of specialty leave will further increase in food products. This will drive the market in the coming years.
However, specialty yeast has high sodium content, which can have harmful effect on human health. Knowledge regarding this can drive consumers away.
How Growth will Unfold
Large-scale application of specialty yeast in sauces, snacks, bakery products, functional diets and ready-to-eat meat will boost the market as a result of growing awareness of its nutritional benefits. Owing to the cost-effective culinary and functional properties, specialty yeasts such as yeast extracts are becoming more common in use.
In addition, the immense use of the commodity in the food & beverage convenience field, as well as its use in emerging non-food sectors, would impel the size of the market.
In addition to this, rapidly evolving lifestyles, urbanization, and growing demand for convenience food items are likely to boost the growth rate of the specialty industry. In addition, huge consumer preference for natural or organic products is expected to fuel demand on the market over the coming years.
As a result of its large consumption in both developing and developed countries, rising demand for beer and wine will not only result in significant product penetration in the alcoholic beverage industry, but will also raise consumer earnings.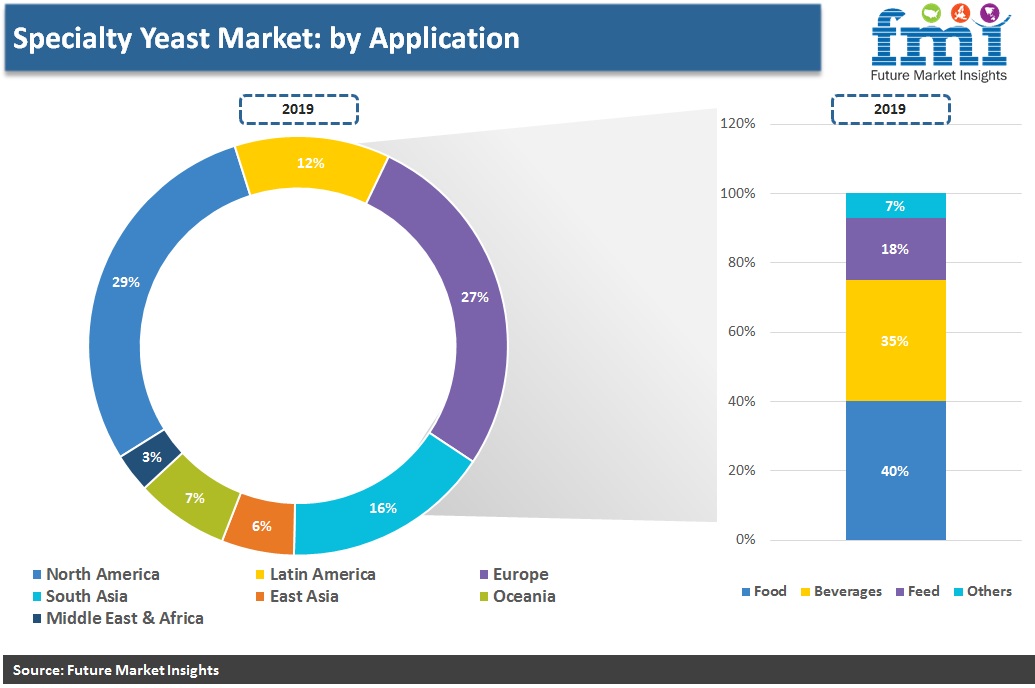 SPECIALTY YEAST MARKET TAXONOMY
The global Specialty Yeast Market is segmented in detail to cover every aspect of the market and present complete market intelligence to readers.
Type
Yeast Extract
Yeast Autolysate
Yeast Beta-Glucan
Yeast Derivatives
Others
Species
Saccharomyces Cerevisiae
Kluyveromyces
Saccharomyces Boulardii
Others
Application
Bakery
Functional Food
Savory
Beverages
Feed
Others
Region
North America
Latin America
Europe
East Asia
South Asia
Oceania
MEA
Need specific information?