Digestive Enzyme Supplements Market Value to Surpass US$ 1847.6 Mn in 2029
The global digestive enzyme supplements market exhibits CAGR of 6.1% and will surpass the mark of US$ 1847.6 Mn by 2029. This FMI study reveals that the market will grow at a steady pace during 2019 - 2029.
Enzymes perform the catalysis of complex reactions and operate effectively in a given range of conditions. Changes in the pH state of the gastrointestinal tract from acidic stomach environment to alkaline intestinal environment conflict with the activity of the enzymes. Digestive enzyme supplements are available in formulations to withstand different pH conditions to resolve the enzyme ineffectiveness. Excellent studies are conducted to identify the function of microbial gut flora that helps in digestion. Most of the oriental population has gut flora which produces beta-glucosidase enzyme, which removes soy isoflavone sugar units and helps with digestion. Supplements of beta-glucosidase enzymes are produced in the western hemisphere since beta-glucosidase enzyme production is lacking in the Caucasian population.
COVID -19 : Impact Analysis
Request the coronavirus impact analysis across industries and markets
Request Covid -19 Impact
KEY HIGHLIGHTS
North America was the largest market with 40% volume share in 2020 and is expected to remain the market leader on account of increasing usage along with reduced calorie level and high nutritional content.
Rising awareness towards weight loss and maintaining healthy lifestyle among adults & old-age people is projected to have a positive impact.
The increasing innovation and rise in investment for various public and private organizations are expected to intensify the industry rivalry across the globe.
Large numbers of market players are present in the U.S. and Canada.
The animal origin sub-segment holds the largest market share in the origin segment and is expected to follow the same trend over the forecast period.
KEY FACTORS SHAPING THE DIGESTIVE ENZYME SUPPLEMENT MARKET
Numerous Benefits Aiding Adaptability of these Supplements
The global digestive enzyme supplements market is majorly driven by rising health concerns related to common digestive issues. With changing lifestyle patterns, majority of working population are increasingly preferring packaged food products. This has given rise to various cases of digestive disorders and food intolerance.
The National Ambulatory Medical Care Survey suggests that, digestive diseases affect about 65 every year, resulting in 4.6 million hospital stays, over 70 million ambulatory-care visits, and 236,000 mortalities. Digestive enzymes aid the body to digest them in breaking down food into nutrient form. In view of health benefits, increasing requirement for such items is anticipated market expansion help in the coming years.
Increasing Application in Sports Drinks and Nutrition
Digestive enzyme supplements are making inroads in sports industry owing to surging consumption of sports drinks and nutrition by sportsmen, athletes, patients, and bodybuilders as a dietary ingredient. In addition, growth of gymnasiums, fitness centers, and health clubs in tandem with rising health awareness are propelling consumption of digestive enzyme supplements. Going forward, escalating demand for sports drinks and nutrition products amongst working professionals in developed regions to maintain muscular strength is likely to offer further impetus. Further, new product launches and engaging internet campaigns by companies such as Herbalife, and Amway are expected to boost demand growth over the coming years.
Retail Stores to Gain Popularity
The dominance of the segment has been brought about by the increasing number of retail stores worldwide and also because of the valuable information and guidance provided by pharmacists in such stores. In terms of growth rate, however, the online stores segment will emerge as the winner. The convenience accorded by them will result in their rising popularity.
However, the COVID-19 pandemic has triggered governments in adversely affected countries to announce nationwide lockdowns. This has put a strain on the global supply chain of digestive enzyme supplements market due to bans on import-export activities. That being said, FMI finds that, consumers are expected to exhibit greater level of health consciousness after the containment of the pandemic. As such, overall growth trajectory of the market is poised to be positive. 
DIGESTIVE ENZYME SUPPLEMENT MARKET STRUCTURE ANALYSIS
The key strategy adopted by leading players in the digestive enzyme supplements market is acquisition and collaboration to increase their market share and remain competitive in the market.
Local players focused on expansion to gain a significant market share globally.
Companies are also focusing on organic growth strategies such as new product approval and launch, patents and others.
Report Metric

Details

Base Year

2019

Historical Period

2015-2020

Forecast Period

2020-2030

Forecast Units

Value (USD) Bn

Segments Covered

Origin, Application

Regions Covered

North America, Latin America, Europe, East Asia, South Asia, Oceania and MEA

Key Companies

National Enzyme Company, Danone Nutricia, Klaire Labs, ProteoZymes, Metagenics, Douglas Labs, Amway, Enzymedica Inc., Xymogen Inc. and Integrative Therapeutics.

Growth Drivers

Rising concerns among consumers regarding digestive health.
Surging application in sports drinks and nutrition.

Report coverage

Revenue forecast, company share, competitive landscape, growth factors, and trends.
Significance of Digestive Health for Overall Wellbeing boosts Market
Digestive enzymes are special proteins which are naturally synthesized in the pancreas and small intestine. Digestive enzymes allow the body to digest breakdown food. Digestion is impaired in the event of inadequate synthesis of digestive enzymes that can also lead to certain health problems. That needs people to take digestive enzymes that are available as dietary supplements. Lifestyle change, and professional and personal stress are significantly associated with digestive disorders. There is a need to address digestive conditions for better physical and emotional health.
While the market may face restraints to growth amidst COVID-19 outbreak, overall growth trend will remain favorable because with time, consumer intererst towards health and wellness is only expected to increase.
North America Runs the Show due to Unhealthy Eating Habits of its People
Geographically, North America runs the show in the global digestive enzymes market at present. Pressing schedules and unhealthy eating habits of people, primarily in the U.S. is said to be driving the market in the region. In the near future too, the market in the region is predicted to retain its dominant share by rising at a CAGR of 6.1% from 2019 to 2029. Europe is another key market that has progressed on the back of a superior healthcare infrastructure and the high disposable income of its people. In terms of growth rate, however, Asia Pacific is slated to outpace all others with a CAGR of 6.1% in the forecast period, powered by nations of India and China. Such heavily populated fast-growing economies have a large portion of their population suffering from digestive disorders due to fast-paced lifestyle, resulting in unhealthy eating habits. This, in effect, has increased demand for supplements with digestive enzymes. To stop the spread of the Covid-19 outbreak, a number of countries around the world have begun to introduce very tough measures. Countries and world capital have been brought under tight lockdown, putting a complete halt to the large industrial chains.
* This data is only a representation. Actual data may vary and will be available in report.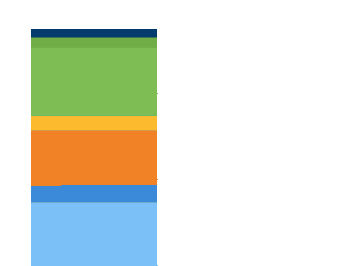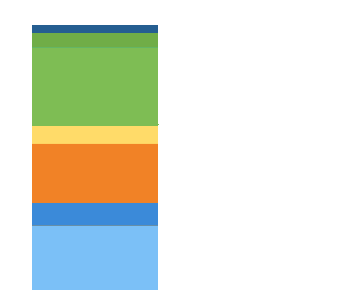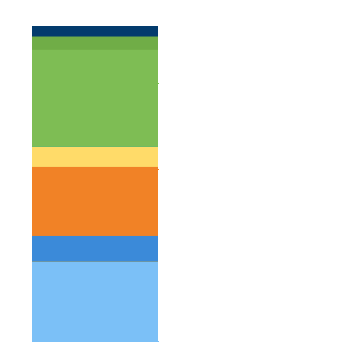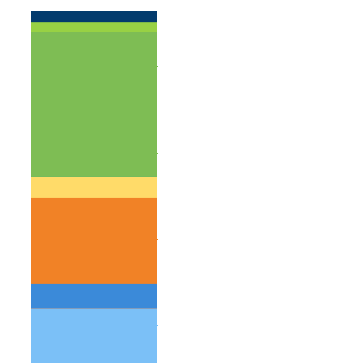 Increasing Prevalence of Intestinal Diseases Driving Growth
Unhealthy lifestyle among the younger population and growing customer inclination towards packaged food have resulted in various digestive problems which is another major factor expected to help growth of the global digestive enzyme supplements market over the forecast period. Growing demand for digestive enzyme supplements to treat various ailments such as digestive diseases, inadequate age-related enzymes, hypochlorhydria, and liver diseases are factors expected to fuel market development. In addition to increasing the adoption of digestive enzyme supplements in sports drinks and sports nutrition, other factors expected to further fuel target market growth are the rising propensity of young people towards sports and the launch of numerous sports leagues around the globe.
Fructans holds leading revenue share
Probiotics to showcase noteworthy CAGR
Animal segment accounts for highest market share
Plant segment to rapidly grow over the forecast period
Online stores hold leading revenue share
Retail stores to showcase noteworthy CAGR
How Growth will Unfold
The application of digestive enzymes in sports nutrition is expected to gain importance owing to increasing consumption of these products by athletes, sportsmen, bodybuilders, and patients as a dietary ingredient. Furthermore, increasing number of fitness centers, gymnasiums, and health clubs coupled with growing health consciousness are likely to propel the growth. Increasing demand for sports nutrition products among working professionals in the U.S. for maintaining muscular strength is anticipated to promote the usage of digestive enzyme supplements. Furthermore, new product developments and attractive internet campaigns by companies, such as Amway and Herbalife in the U.S., are projected to amplify the demand over the upcoming years.
In October 2015, XYMOGEN's production site received approval from Therapeutic Goods Administration (TGA), a pharmaceutical regulatory agency located in Australia. In October 2015, XYMOGEN's production site received approval from Therapeutic Goods Administration (TGA), a pharmaceutical regulatory agency based in Australia, and became the exclusive manufacturer of supplements in the U.S. This strategy was implemented to gain market penetration for digestive enzyme supplements in Australia.
* This data is only a representation. Actual data may vary and will be available in report.
Click Here To Know How The Growth Will Unfold
Custom Market Research Services
FMI offers custom market research services that help clients to get information on their business scenario required where syndicated solutions are not enough.
Overview
Digestive enzyme supplements Market: Global Industry Analysis 2015-2019 & Opportunity Assessment 2020-2030
A recent market study published by Future Market Insights on the Digestive enzyme supplements market offers global industry analysis for 2015-2019 & opportunity assessment for 2020-2030. The study offers a comprehensive assessment of the most important market dynamics. After conducting a thorough research on the historical, as well as current growth parameters of the Digestive enzyme supplements market, the growth prospects of the market are obtained with maximum precision.
Digestive Enzyme Supplements Market Taxonomy
The global Digestive enzyme supplements market is segmented in detail to cover every aspect of the market and present complete market intelligence to readers.
Application
Additional supplements
Medical & infant nutrition
Sports nutrition
Region
North America
Latin America
Europe
East Asia
South Asia
Oceania
MEA
How the research was conducted?
Primary Research
C - Level Executives
Marketing Directors
Sales Heads
Production Managers
Distributors Heads
Sales Executives
Product Manufacturers
Distributors
Traders
Industry Experts
End Users
Current Market Dynamics and Challenges
Market Characteristics
Market Performance and Growth Quadrants
Competition Structure and Market Structure
Strategic Growth Initiatives
Near-term and Long-term Market Growth Prospects
Market Segment Splits and Authenticity
Opinions on Market Projections and Validity Of Assumptions
Secondary Research
Industry Publications

Industrial Week
Industrial Product Review
Industrial Magazine

Industry Associations

Dieticians Association
Food and Agriculture Organization

Company Press Releases
Annual Reports and Investor Presentations
Research Papers
Government Websites and Publications
Trade Websites
Primary Interview Splits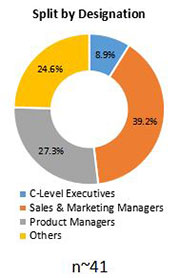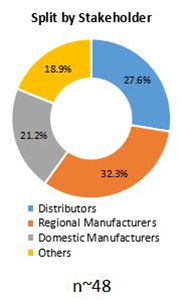 To Learn More About our Comprehensive Perspective on Digestive Enzyme Supplements Market,
Get in touch
Harish Tiwari
Global Head - Business Development
Akshay Godge
Client Partner - Global Business Development
CASE STUDIES
See how our work makes an impact.
At FMI, we design strategies that are adaptive, impactful, and implementable.