Donor Egg IVF – Popularity of Egg Banking and Fertility Tourism
As infertility continues to become a pervasive issue, constant seek of aspiring parents, coupled with a dearth of standards & regulations, continues to push matchmaking agencies in helping them find egg donors surrogate mothers. This, in line with growing popularity of fertility tourism, encouraged by laws that promote anonymity of donors and treatments of mothers, allude at promising advances in the donor egg IVF landscape.
Top 3 Factors Shaping the Donor Egg IVF Market
Rising Funding and Initiatives to Encourage Egg/Sperm Freezing are expected to drive the Donor Egg IVF Market
Oocyte cryopreservation is an egg preserving process that is intended to provide an option for women who want to become pregnant in the future. This process can be carried out using the donor egg IVF technique. To overcome the burden of infertility, governments and private funding programmes have undertaken initiatives that are expected to benefit women. In April 2016, The National Infertility Association initiated the movement "National Infertility Awareness Week" from 24th-30th April 2016 to raise awareness about infertility. In 2014, Apple and Facebook offered to freeze the eggs of their female employees, which is also among factors driving the donor egg IVF market.
Increase in Egg Banking Among Women is one of the Leading Trends in the Donor Egg IVF Market
Rising infertility has encouraged couples to freeze their egg or sperm and use them when they want to conceive or in case they are unable to conceive in the future. Late marriages and lifestyle disorders are some of the key factors responsible for infertility. Some countries offer significant benefits for women who donate their eggs to infertile couples or women, which has led to an increase in egg donations by women in those countries. Thus, increase in the rate of egg freezing is also expected to drive the donor egg IVF market.
Increased Fertility Tourism is expected to drive the Donor Egg IVF market
The high cost of fertility treatment has made it very difficult for an infertile couple to have a baby. Moreover, in certain countries, rules and regulations pertaining to the same are strict and discrepant, which is another factor that is discouraging couples from opting for fertility treatments. These drawbacks have encouraged couples to search for better treatment options and facilities abroad. Couples can seek fertility treatment outside their country where not only is the cost very economical as compared to their country, but the success rate is also higher and facilities are better. Rising awareness regarding fertility treatment options in other countries and the success stories of infertile couples have increased the popularity of fertility tourism worldwide. This is expected to ultimately fuel the growth of the donor egg IVF market.
Donor Egg IVF Market Structure Analysis
The global donor egg IVF market is categorised mostly by fertility clinics and IVF centres
Most of the countries, especially Europe, offer good service at a reasonable budget for donor egg IVF procedures, and some countries reimburse 50% of the treatment cost for unsuccessful donor egg IVF procedures
Infertility caused due to cancer treatments is estimated to increase the patent pool opting for donor egg IVF treatment and indirectly boost the donor egg IVF market. Countries such as Spain, Czech Republic, Belgium, the U.S., South Africa, etc., have high success rate for pregnancy and birth with donor egg IVF. Around 45-50% of egg donation takes place in Spain
Market Set to Grow 2X between 2018 and 2028
Private and government funding programs for couples who are unable to conceive a child, and the move of regulatory bodies toward increasing awareness of infertility and associated available options, continue to push boundaries of the donor egg IVF landscape.
Developed Economies Remain the Wave Pool for Growth
In the wake of fertility tourism and rising trend of egg banking and freezing, relevant regulatory bodies in developed markets have been aiming at self-sufficiency in importing human eggs through novel business models. Europe continues to lead the way in the donor egg IVF landscape, with Spain at its forefront. Favourable laws that encourage reimbursements and treatment women associated with IVF and surrogates have made Spain the preferred destination for reproductive procedures.
The Broader Perspective
Efforts of stakeholders in reducing cost of in-vitro fertilization treatments will continue to favour gains in the donor egg IVF landscape. Advances in IVF procedures have meant that success rates have increased manifold, with over 52% women presenting positive results in the US alone – according to the CDC. Outlook remains positive for the donor egg IVF market, as more and more clinics commit to provide treatments and associated services at affordable costs.
Fresh donor egg cycle remains highly preferred among aspiring parents, accounting for nearly 75% shares
Gains from frozen donor egg cycle will remain over half of those from fresh donor egg cycle
Fertility clinics & IVF centres account for leading shares of egg donor IVF market
Demand also remain strong among direct/patients, accounting for nearly 20% shares.
Gains from donor egg IVF treatments in hospitals will record a comparatively higher growth than direct/patients.
How Growth will Unfold
Fresh donor egg cycles continue to lead the way in donor egg IVF landscape, as these are retrieved and fertilized immediately prior to their transfer to patient's womb. Demand for frozen donor egg cycles remain sustained by their relatively affordable nature compared to the fresh donor egg cycles.
Fresh donor egg cycles | Frozen donor egg cycles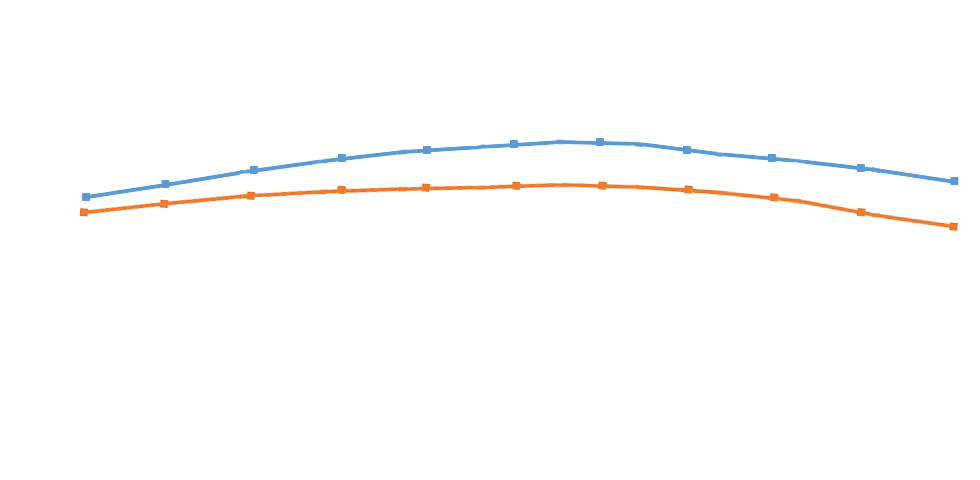 * This data is only a representation. Actual data may vary and will be available in report.
Click Here To Know How The Growth Will Unfold
Custom Market Research Services
FMI offers custom market research services that help clients to get information on their business scenario required where syndicated solutions are not enough.
Overview
Donor Egg IVF Market: Global Industry Analysis 2013–2017 and Forecast 2018–2028
A recent market study published by FMI "Donor Egg IVF Market: Global Industry Analysis 2013–2017 and Forecast 2018–2028" offers a comprehensive assessment of the most important market dynamics. After conducting thorough research on the historic as well as current growth parameters of the donor egg IVF market, the growth prospects of the market are obtained with maximum precision.
Donor Egg IVF (In-Vitro Fertilization) Market Taxonomy
The global donor egg IVF market is segmented in detail to cover every aspect of the market and present a complete market intelligence approach in front of the reader.
By Cycle Type
Fresh Donor Egg Cycle
Frozen Donor Egg Cycle
By End User
Direct / Patient
Hospitals
Fertility Clinics & IVF Centres
By Region
North America
Latin America
Europe
South Asia
East Asia
Oceania
Middle East & Africa
How the research was conducted?
Primary Research
C - Level Executives
Marketing Directors
Sales Heads
Portfolio Managers
Purchasing Managers
Medical Officers
Device Development Heads
Strategy Advisors
R&D Managers
Product Manufacturers
Distributors
Component Suppliers / OEMs
Hospital Purchasing Departments
Physicians / Nursing Managers
Industry Experts
Current Market Dynamics and Challenges
Market Characteristics
Market Performance and Growth Quadrants
Competition Structure and Market Structure
Strategic Growth Initiatives
Product Adoption, Installed Base, Replacement Cycles, Refurbishment
Regulatory Landscape
Products in Pipeline and Clinical Development
Near-term and Long-term Market Growth Prospects
Market Segment Splits and Authenticity
Opinions on Market Projections and Validity of Assumptions
Secondary Research
Industry Magazines
Factiva
RESOLVE: The National Infertility Association
INTERNATIONAL FEDERATION
OF FERTILITY SOCIETIES
Society for Assisted Reproductive Technology.
American Pregnancy Association.
Fertility Europe
Company Press Releases
Annual Reports and Investor Presentations
Peer-reviewed Journals
Government Websites and Publications
Trade Websites
Clinical Trial Registries
Country-specific Regulatory Authorities
World Bank, WHO, IMF, OECD
Primary Interview Splits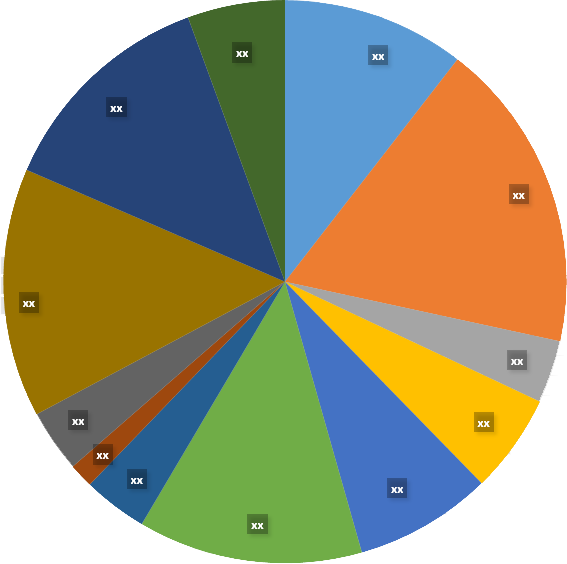 To Learn More About our Comprehensive Perspective on Donor Egg IVF (In-Vitro Fertilization) Market,
Get in touch
COVID -19 : Impact Analysis
Request the coronavirus impact analysis across industries and markets
Request Covid -19 Impact
CASE STUDIES
See how our work makes an impact.
At FMI, we design strategies that are adaptive, impactful, and implementable.