Global Food Diagnostics Market to Surpass US$ 23.9 Bn by 2029
The global food diagnostics market is projected to reach US$ 23.9 Bn by the end of 2029. The market was valued at US$ 12.5 Bn in 2019. If these figures hold true, the market will exhibit a CAGR of 6.70% between 2019 and 2029. The major driving factors on the food diagnostics market are the rising global outbreaks of foodborne diseases. In addition, strict food safety regulations, the availability of advanced rapid technology, increased demand for convenience and processed food items, increased outbreaks of chemical pollution in food processing industries and increased knowledge of food safety practices among consumers.
COVID -19 : Impact Analysis
Request the coronavirus impact analysis across industries and markets
Request Covid -19 Impact
Food Diagnostics Market - Key Research Findings
The food diagnostics market will exhibit a CAGR of 6.70% between 2019 and 2029
Innovations and developments in food diagnostics systems are expected to drive market growth over the forecast period.
Europe will have the largest market share.
The safety test segment will reach the highest CAGR over the forecast period.
High vulnerability to fruit and vegetable contamination by various types of pests, pesticides and GMOs is also expected to fuel the food diagnostics market.
The increase in outbreaks of global foodborne diseases is expected to remain the dominant driving factor in the market.
Key Factors Shaping Food Diagnostics Market
Meat, Poultry & Seafood Segment to Exhibit High Growth
Among foods tested, the meat, poultry, and seafood segment is expected to dominate the market. Meat & poultry items have chances of getting infected during the manufacturing, packaging and storage. The high demand for seafood products such as crustaceans, shrimp, crabs, lobsters, tuna, marlin and swordfish due to their nutritional qualities such as the availability of omega fatty acids and other essential nutrients is a major factor driving the growth of the market for seafood testing products.
On the flipside, restrictions imposed around the world to curb the spread of coronavirus may cause supply-chain disruptions hindering the market's growth trajectory. Nonetheless, food diagnostics are likely to become more valuable for meat and seafood industry than ever before. Rumours linking coronavirus to meat consumption have created panic among consumers. While experts feel soon the situation will settle-down it is bound to render consumers more sceptical about quality and safety of food products. Spurred by this factor, the food diagnostics market will continue witnessing high demand.
Rise in the Outbreaks of Foodborne Illnesses and Stringent Food Safety Regulations Projected to Drive the Market
The food diagnostics market is driven by factors such as increased global outbreaks of foodborne diseases, globalization in food trade, stringent food safety regulations and the adoption of advanced technologies. Nevertheless, the lack of coordination between market stakeholders, improper enforcement of regulatory legislation and support for infrastructure in developing countries can hinder the growth.
Numerous Health Benefits of Food Diagnostics Result in Increasing Demand
Diagnostics is a process of identifying any phenomenon's cause or nature, particularly an animal or artifact device's abnormal behavior. Food diagnosis is also referred to as food diagnosis, or simply it. Diagnosis of the food is performed to prevent multiple foodborne diseases. Food diagnostics helps identify microbial and other fruit and vegetable contaminants. Diagnosis of food helps protect the health of consumers and helps to reduce healthcare expenses. The food diagnostic methods are used to test whether or not the food is healthy, free from harmful chemicals and has the right ingredient level. They check if there are any toxins, viruses, pesticides, GMOs etc.
Food Diagnostics Market - Structure Analysis
The rising focus of key players on R&D activities and innovations is anticipated to fuel overall market growth over the forecast period.
The market players are likely to focus on expanding their market reach besides strengthening their organizational and financial ability to gain competitive advantage in the market.
Report Scope
Report Metric

Details

Base year considered

2019

Actual estimates/Historical data

2014 - 2018

Forecast period

2019 - 2029

Market Value in 2019

US$ 12.5 Bn

Segments covered

Product Type, Type of Test, Food Tested and Region

Regions covered

North America, Latin America, Europe, East Asia, South Asia, Oceania and MEA

Key Players

Randox Laboratories Ltd, 3M Company, Bio-Rad Laboratories Inc., Neogen Corporation, E. I. Du Pont De Nemours and Company, Foss A/S, Thermo Electron Corporation, VWR International, Fermantes, Danaher Corporation, Omega Diagnostic Group Plc., Biomérieux SA, Merck Kgaa, Beckman Coulter Inc., Biocontrol Systems Inc., Thermofisher Scientific Inc., and Perkinelmer Inc.

Growth Drivers

Increase in global outbreaks of foodborne illnesses
Increasing outbreaks of chemical contamination in food processing industries
Growing demand for convenience and packaged food products
Safety Segment is Projected to Grow at the Highest Rate
During the forecast period the safety test segment is projected to rise at the highest CAGR. Sample food diagnosis is done as a pre-emptive measure to reduce the risk of contamination and enhance the product's nutritional consistency before it is sold. Rising global trade in food products and food safety regulations are driving the food diagnostics market. In addition, the increasing prevalence of foodborne disease, food adulteration and an increase in food allergens resulted in many incidences of food recall. This led to an increase in the number of food safety tests being conducted, which subsequently increased demand for food inspection systems and consumables.
Europe Estimated to Account for the Largest Market
The European market accounted for the largest share in the food diagnostics market. In the past few years, European countries have noticed several problems related to food safety. Strict measures to incorporate full food safety strategies for customers were adopted as a result. Food safety policies have been demonstrated in Europe by actions by Control Laboratories (CLs), National Reference Laboratories (NRLs), and EU Reference Laboratories (EURLs). Such authorities play an important role by ensuring the consistency of the food supply chain in upholding food security and preserving public safety. This will accelerate the development of Europe's food diagnostics market.
* This data is only a representation. Actual data may vary and will be available in report.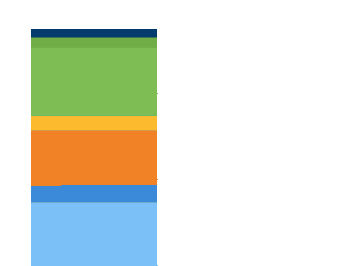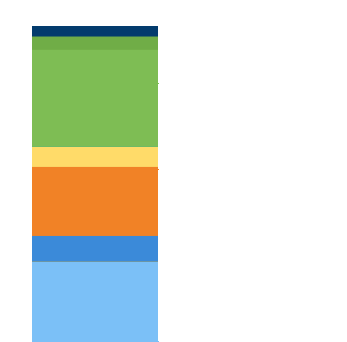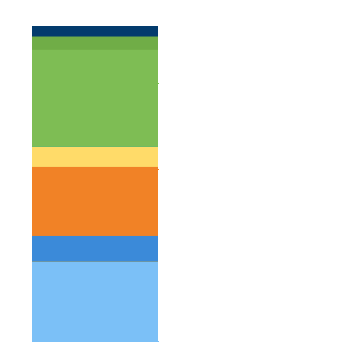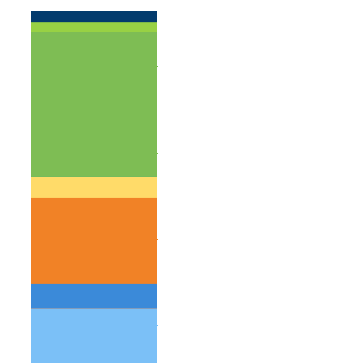 Globalization and Growing Concern for Food Safety is Driving Market Growth
Development in the global market is largely due to improved food quality and health issues. The government's stringent regulations on foodborne disease prevention are expected to accelerate market growth for global food diagnostics systems. Nevertheless, increasing customer concern about food safety can also have a positive impact on the global demand for food diagnostics systems. Food trade globalization is also opening gates to new growth markets worldwide, and is expected to improve the global demand for food diagnostics systems in the coming years. In addition, emerging niche markets and their increased demand for food testing can pose potential opportunities on the global market.
Consumables segment held the leading market share
System segment forecast to higher rate of growth
Safety segment holds dominance
Control segment to rise at a higher CAGR
Processed food segment holds dominance
Meat, poultry & seafood segment to rise at a higher CAGR
How Growth will Unfold
The increasing prevalence of foodborne disease worldwide and increased knowledge of food safety are some of the main factors expected to fuel the growth of the global market for food diagnostics systems in the near future. Moreover, stringent food safety and preservation regulations implemented around the world and the availability of a wide variety of testing technologies and methods are expected to drive market over the forecast period. The variability in preparation standardization and sample selection, on the other hand, is one of the important factors expected to restrict the growth of the overall market in the next few years. Nonetheless, the advent of cost-effective and faster technology and customer knowledge of food security, health and quality are expected to provide promising growth opportunities for key players operating on the global market for food diagnostics systems.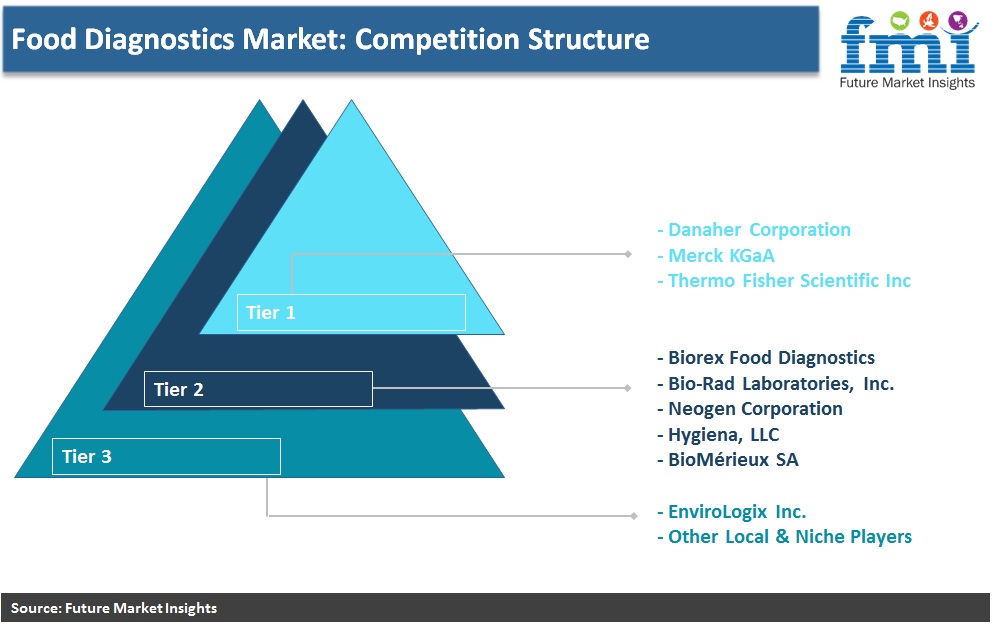 * This data is only a representation. Actual data may vary and will be available in report.
Click Here To Know How The Growth Will Unfold
Custom Market Research Services
FMI offers custom market research services that help clients to get information on their business scenario required where syndicated solutions are not enough.
Overview
Food Diagnostic Market: Global Industry Analysis 2015-2019& Opportunity Assessment 2020-2030
A recent market study published by Future Market Insights on the Food Diagnostic market offers global industry analysis for 2015-2019 & opportunity assessment for 2019-2029. The study offers a comprehensive assessment of the most important market dynamics. After conducting a thorough research on the historical, as well as current growth parameters of the Food Diagnostic market, the growth prospects of the market are obtained with maximum precision.
Food Diagnostics Market Taxonomy
The global Food Diagnostic market is segmented in detail to cover every aspect of the market and present complete market intelligence to readers.
Type
Diagnostics Systems
Diagnostics Consumables
Food tested
Meat Poultry & Sea Food products
Processed food
Fruits & Vegetables
Dairy products
Cereals & Grains
Region
North America
Latin America
Europe
Asia
Oceania
MEA
How the research was conducted?
Primary Research
C - Level Executives
Marketing Directors
Sales Heads
Production Managers
Distributors Heads
Sales Executives
Product Manufacturers
Distributors
Traders
Industry Experts
End Users
Current Market Dynamics and Challenges
Market Characteristics
Market Performance and Growth Quadrants
Competition Structure and Market Structure
Strategic Growth Initiatives
Near-term and Long-term Market Growth Prospects
Market Segment Splits and Authenticity
Opinions on Market Projections and Validity Of Assumptions
Secondary Research
Industry Publications

Industrial Week
Industrial Product Review
Industrial Magazine

Industry Associations

Dieticians Association
Food and Agriculture Organization

Company Press Releases
Annual Reports and Investor Presentations
Research Papers
Government Websites and Publications
Trade Websites
Primary Interview Splits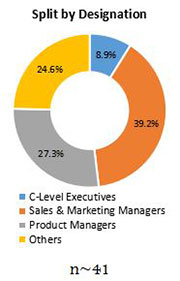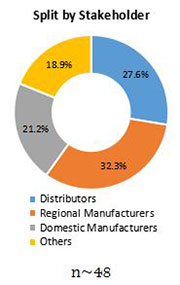 To Learn More About our Comprehensive Perspective on Food Diagnostics Market,
Get in touch
Harish Tiwari
Global Head - Business Development
Akshay Godge
Client Partner - Global Business Development
CASE STUDIES
See how our work makes an impact.
At FMI, we design strategies that are adaptive, impactful, and implementable.