Food Grade Demand High in Yeast Extract Market
Food grade yeast extract is witnessing high demand as compared to its feed grade counterpart, and will continue to account for nearly 70% share of total consumption. By 2024, sales of food grade yeast extract is likely to enter the billion-dollar club; thus, market players are expected to remain engaged with this product category throughout the projection period. However, the dexterous growth of the global feed industry is fostering the sales of feed grade yeast extract, which will exhibit a higher yearly growth rate from 2020 onwards.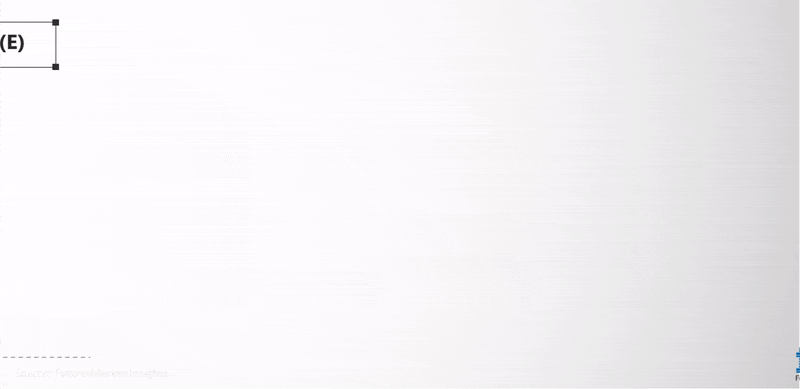 APAC Market Emerges as Most Lucrative Yeast Extract Market
In the current scenario, North America is the epicenter of the growth of the global yeast extract market, with the U.S. accounting for a significant contribution to the region's market revenue. However, the yeast extract global market value of Asia Pacific (APAC) will surpass that of North America by 2020, owing to the growing popularity of premium food products in tandem with expanding patient pool for lifestyle disorders.
While this regional market will continue to lead the pack, growth avenues have also been observed in Latin America, which is further compelling market players to realign their strategies accordingly.
Focusing on Pharmaceutical and Animal Feed Sectors for Higher Returns
Beta glucan is beneficial in reversing LDL levels (bad cholesterol) as well as boosting HDL (good cholesterol) production. Beta glucan derived from yeast is becoming commonplace, owing to cost-efficient production techniques and consistent R&D activities performed on yeast. When mixed with other ingredients, yeast beta glucans are considered advantageous in treating various lifestyle diseases.
In addition, yeast mannan oligosaccharides (MOS) are finding immense utilization in the animal feed industry in order to improve the efficiency of the livestock. Given these umpteen benefits, manufacturers are expanding their product portfolios related to the pharmaceutical and animal feed sectors.
How Growth will Unfold
The food and beverage industry is increasingly including organic yeast extract in its offerings as a food additive, and will continue to capture significant investments. Within the end-use category, the adoption of yeast extract remains prominent in saucy & savory flavors, followed by processed food, while the same in dairy products will rise rapidly. Further, manufacturers are also viewing animal feed and microbial nutrients as target application areas, where the consumption of yeast extracts is expected to account for a collective share of 45%.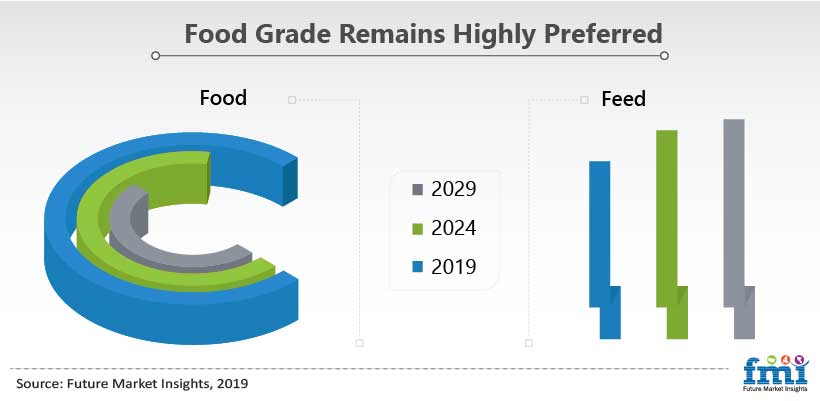 FREQUENTLY ASKED QUESTIONS ABOUT GLOBAL YEAST EXTRACT MARKET
Which end-use segment offers most lucrative growth opportunities for market players?
The food and beverage industry is showing lucrative growth in the yeast extract market, as compared to other end use industries in the ongoing period. This is because of increasing use of yeast in diverse food products. For instance, it is highly used in sauces and savory flavors. Meanwhile, the cosmetic and personal care industry is showing high pace growth over the other industry.
What is the degree of competition in the yeast extract market?
The global yeast extract market size is fragmented due to the presence of many small scale players. The key players operating in the yeast extract industry are focusing on product launches and increasing application of yeast extract. Manufacturers are investing in joint venture, merger and acquisitions, and partnership strategies to expand their global footprint.
Which region will lead the global sales of yeast extract?
Asia Pacific holds the largest share in the yeast extracts market. Also, it is expected to show higher growth compared to the other regions. Manufacturers are focusing on expanding their product portfolio and investing in research and development to utilize yeast extract in new application. North America and Europe hold around 50% share in the global yeast extract market.
Which grade of yeast extracts will record the highest sales in the next ten years?
While food grade yeast extracts continues to witness growth with the leading market share. The rising demand for unique flavored food and beverage from manufacturers in the yeast extract industry result increase its market share. Meanwhile, feed grade yeast extract is showing more attractive growth opportunity compare to food grade.
Which trend will drive the yeast extract market in the coming years?
Manufacturers are introducing various products with yeast extract as additives in different industries. Yeast extract market price makes them more appealing to manufacturers. Yeast extracts products are easy to process and they are easily available in the market. Hence, this factor helps yeast extract to gain traction from end use industries.
YEAST EXTRACT MARKET TAXONOMY
The global yeast extract market is segmented in detail to cover every aspect of the market and present complete market intelligence to readers.
Grade
End Use
Food and Beverages

Soups
Processed Food
Dairy Products
Bakery
Sauces & Savory Flavors
Non-alcoholic Beverages
Alcoholic Beverages

Animal Feed
Pharmaceuticals
Microbial Nutrients
Cosmetics & Personal Care
Others (Biofuel & Biomass Production)
Region
North America
Latin America
Europe
Middle East and Africa
Asia Pacific
Need specific information?