Dry Clean Label Ingredients to Remain in High Demand
Organic foods are in high demand, compelling leading players in the food and beverages sector to rethink their production strategies. In order to woo the expanding demography of health conscious consumers, an increasing number of companies are including natural ingredients in their portfolio. This automatically creates attractive market for clean label ingredients.
This factor, aided by the rising disposable income of consumers and their subsequent willingness to spend on high priced but better quality food are driving the clean label ingredients market. Currently, the demand for dry clean label ingredients is considerably high.
The trend is likely to continue through the course of the forecast period. According to the report, the overall clean label ingredients market can be bifurcated into dry and liquid in terms of form.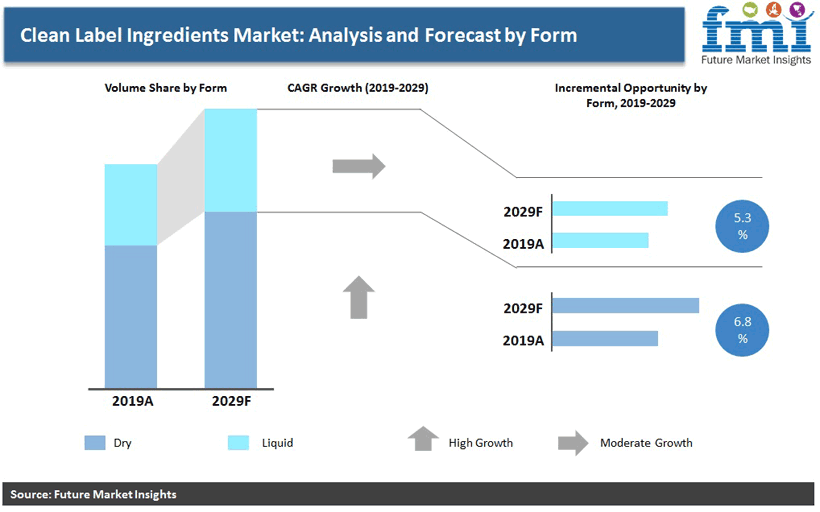 Economic Expansion to Offer Major Growth Opportunities in Developing Nations
Regionally, the global clean label ingredients market covers North America, Latin America, Europe, East Asia, South Asia, Oceania and the Middle East and Asia. Among these regions North America and Europe currently lead the market. A key factor to consider here is that attitude of regional consumers often has major implications on the market, making it far too difficult to establish ubiquitous standards.
A majority of clean label ingredients are high prices and they are have potentially shorter shelf life. Furthermore, most market players increase the inventory of products to cohere to restrictions. This yet again increases the overall cost of production therefore the product, which in turn challenges the market.
Countries in Asia Pacific and MEA however offers substantial growth opportunities to the market. Impressive economic growth witnessed in the last couple of years resulted in the rising population of working people. As a result consumers are left with lesser to invest in cooking food at home, in turn bolstering the demand for organic and clean label products.
Rising Awareness among Consumers will Stoke Growth Opportunities
The rising awareness among consumers will drive clean label ingredients market. In addition to this, the market will benefit from their increasing disposable incomes and consequent willingness to spend on organic food. In developed markets, sales are likely to remain high, aided by the presence of high awareness among consumers. Also their purchasing power is comparatively high, which will support the growth of the market.
How Growth will Unfold
Healthy living and focus on wellness constitute some of the most popular trends today. These trends not only influence lifestyle of millennial, but their purchase decisions as well, making it imperative for companies to keep pace with the dynamic consumer preferences. As a result an increasing number of companies in the food sector are shunning the use of artificial or synthetic additives to opt for organic ingredients.
In addition to this, consumers nowadays have easy access to information – thanks to modern technology. They often read through label of various food products before buying them. Due to the prevailing trend, an increasing number of producers are using clean label ingredients in their products. This is also rather necessary for them to survive in a highly competitive market.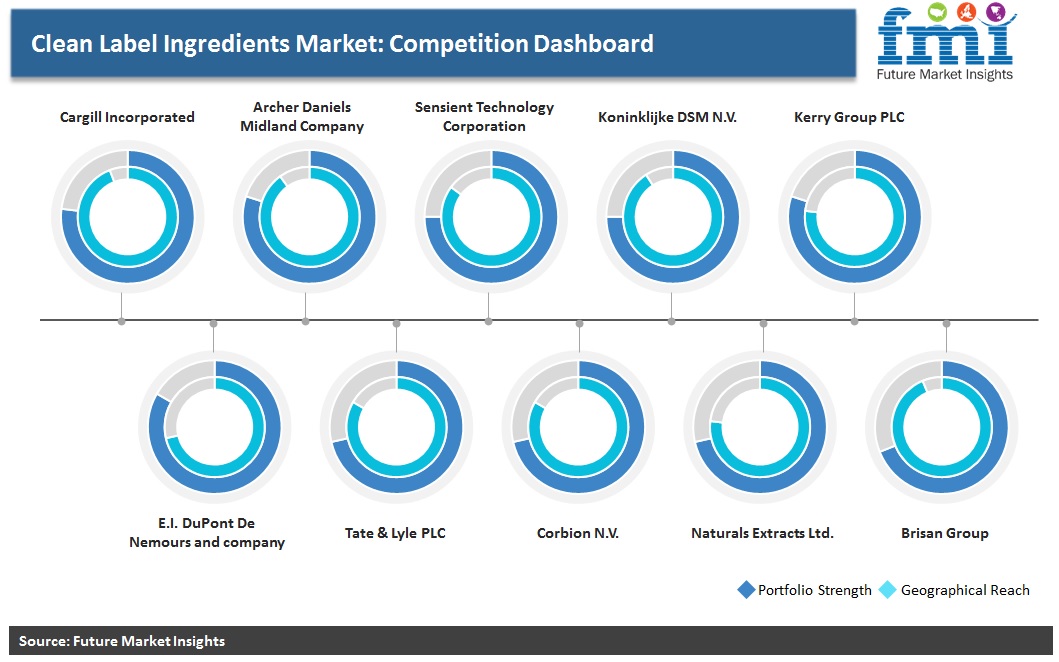 CLEAN LABEL INGREDIENTS MARKET TAXONOMY
The global Clean Label Ingredients market is segmented in detail to cover every aspect of the market and present complete market intelligence to readers.
Product Type
Natural Colours
Natural Flavour
Starch & Sweeteners
Flours
Fruits & Vegetable ingredient
Culinary Products
Application
Beverages
Cereals & Snacks
Dairy & Frozen dessert
Bakery
Prepared food (Ready meals) & Processed food
Form
Region
North America
Latin America
Europe
East Asia
South Asia
Oceania
MEA
Need specific information?
Talk Show:
The Rise of Intelligent Packaging
Personalized, Connected and Sustainable
November 18, 2021
11:00-11:45 AM PST (USA & Canada)
This is a LIVE session