Automotive Hardware Market By Product (Door Latches, Exterior Door Handles, Door Seals, Door Straps), Vehicle (Light Commercial Vehicles, Buses & Coaches, Trucks & Trailers), Sales Channel (OEM, Aftermarket) & Region - Forecast to 2019 – 2029
Automotive Hardware Market - Analysis, Outlook, Growth, Trends, Forecasts
January 2020

REP-GB-10873

350 pages
Door Latch and Mounting Brackets to Witness High Adoption
[350 Pages Report] Door latch continues to account for higher demand as compared to other automotive hardware such as fuel flap and shackles which hold relatively low revenue share. As 1/5th of total sales of automotive hardware is accounted by door latch systems, manufacturers maintain their focus on this category. Considering optimization of weight, strength, and safety of vehicles, mounting brackets are also observing an increasing share in manufacturers' bottom lines. However, to stand out in the race of innovation, automakers are manufacturing software-driven modern-day cars, which further compel automotive hardware manufacturers to offer customized solutions and shift away from the one-size-fits-all approach.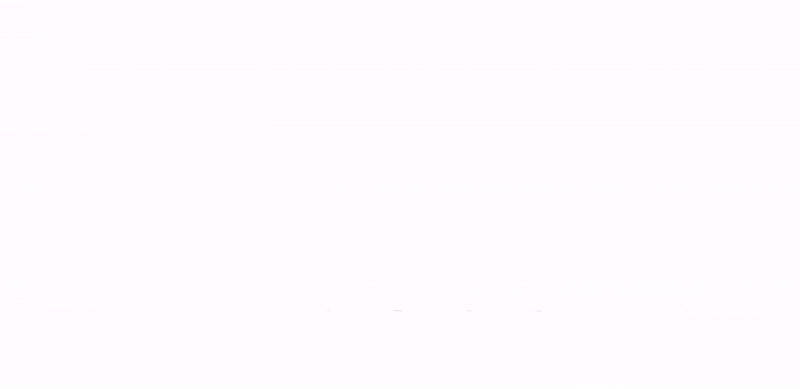 Europe Leads, East Asia Promises Lucrative Opportunities
Growth prospects of the automotive hardware are high in EU5, owing to strong presence of industry behemoths in these countries along with greater access to advanced technologies. Low-cost remains an influencing factor, and to stay competitive, market players have manufacturing facilities in countries such as China where labor and operation costs are relatively low. Furthermore, opportunities abound in East Asia with emergence of China as the world's largest automotive market. However, recent slowdown in auto sales in China and South Asian countries including India is expected to represent potential threat for automotive hardware market players.
Automotive Hardware Market - Greater Emphasis on Safety and Environmental Capabilities
As conventional as it may be, automotive hardware is advancing technologically and investment in this area is as significant as software components. Leveraging environment friendly yet high-performing raw materials is poised to accelerate the development of innovative products that are cost-effective, deliver superior values to consumers, and help the industry set new standards in safety and environmental performance. Manufacturers are further investing in technologies capable of cutting vehicle weight for fuel efficiency and next-generation hardware to withstand temperature variation and road debris, thereby enabling the ultimate in environmental robustness.
Automotive Hardware Market - How Growth will Unfold
Automotive hardware and software are equally important for development of new vehicle concepts. However, hardware does not have the luxury of ongoing updates and amendments over its use. Thus, sales of automotive hardware through original equipment manufacturers (OEMs) continue to remain higher compared to their aftermarket sales, especially in East Asia and Europe. On the other hand, significant growth in sales of used cars, along with improving economic condition in Middle East & Africa, is driving aftermarket sales of automotive hardware in the region. Furthermore, aftermarket consolidation in North America can be attributed to advent of new technologies and key players making strategic moves to maintain positions of strength in fast-changing environment.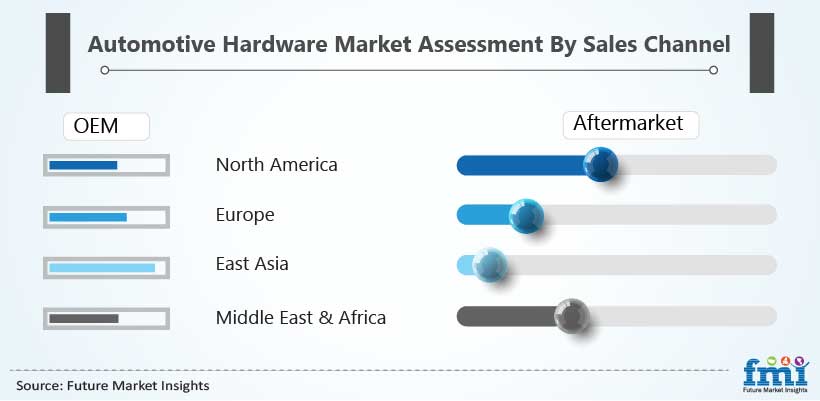 Automotive Hardware Market - KEY HIGHLIGHTS
WHAT ARE THE FUTURE PROSPECTS OF THE AUTOMOTIVE HARDWARE MARKET?
By 2029, the global market for automotive hardware is poised to cross US$ 100 Bn, growing at a moderate CAGR over the forecast period 2019-2029. Growing investments in customization and downsizing of vehicles remains key growth influencer.
Which product of automotive hardware is significantly adding-value to market growth?
Door latch is witnessing a significant rise in demand, attributing to development of smart latches that are IoT-integrated. In addition, demand for gas springs is projected to register a significant CAGR over the forecast period.
Which type of vehicle will show the largest adoption of automotive hardware?
A significant increase in the demand for passenger vehicles will continue to positively impact the sales of automotive hardware through to 2029. Further, automotive hardware demand for trucks and trails is expected to witness moderate growth over the forecast period.
Will growing stringency of environmental regulations impact the automotive hardware market?
As the global focus on reducing carbon footprint and improving energy efficiency grows strong, automotive hardware manufacturers will need to redefine their strategies to align with environmental trends and regulations. Adoption of eco-friendlier raw materials will remain key to stay ahead of the curve.
Which region is expected to lead global sales of automotive hardware?
Europe is expected to hold the largest share of the automotive hardware market. Simultaneously, South Asia & Pacific is likely to be a lucrative market, with sales projected to grow at a CAGR of 6% through 2029.
World's Most Profilic Intelligence Engine
Get Access To The World's Largest Market Research Database.
Sign Up Now
AUTOMOTIVE HARDWARE MARKET TAXONOMY
The global automotive hardware market is segmented in detail to cover every aspect of the market and present complete market intelligence to the reader.
Product
Door Latches
Exterior Door Handles
Door Seals
Door Straps
Door Hinges
Mounting Brackets
Gas Springs
Fuel Flaps
Grab Handles
Shackles
Bonnet Support Rods
License Plates
Seat Belt Latches
Door Lock Buckles
Vehicle
Passenger Vehicles

Compact Cars
Mid-sized Cars
Luxury Cars
SUVs

Light Commercial Vehicles
Buses & Coaches
Trucks & Trailers
Sales Channel
Region
North America
Latin America
Europe
South Asia & Pacific
East Asia
Middle East and Africa
Need specific information?
Our Clients