Precision Stainless Steel – Making Complex Component Manufacturing Convenient
Precision stainless steel emerged as the efficient enabler of manufacturing complex components, dipping under the radar of process and fabrication industry professionals. Cold forming process and precision stainless steel continue to gain high popularity, abreast the advent of cost-effective methods that revolutionise the way stainless steel components are manufactured.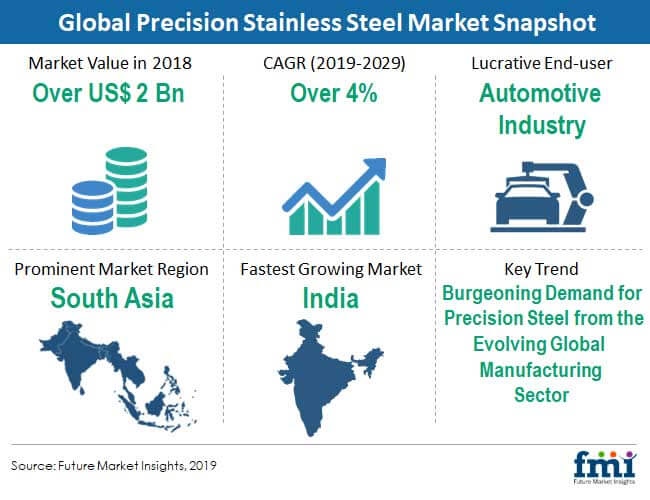 Precision Stainless Steel Market – Key Research Findings
The global precision stainless steel market volume in 2018 – nearly 900 '000 tonnes.

The precision stainless steel market is expected to witness a CAGR of over 4%, during 2019-2029.

South & East Asia, cumulatively, are anticipated to account for around half of the global precision stainless steel market in terms of market value share.

East Asia is projected to represent an incremental opportunity of around US$ 650 Mn by the end of the forecast period.

The other industrial segment is expected to create an incremental opportunity of nearly US$ 550 Mn by the end of 2029.

In 2018, China was holding around 30% of market share in the global precision stainless steel market, while India is projected to witness rapidly demand for precision stainless steel.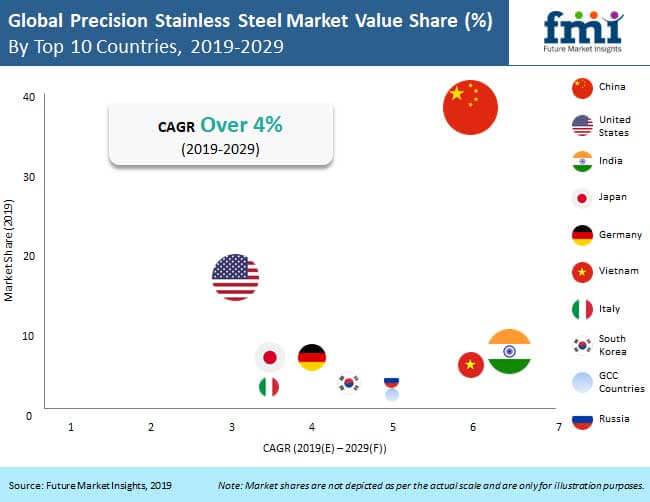 Key Factors Shaping the Global Precision Stainless Steel Market
Growing Demand for Stainless Steel Foil
Industries such as medical, aerospace, defense, petrochemical, laboratory, nuclear, and marine are intensifying the demand for stainless steel foil as it is used to prevent surface decarburization and other contamination.
Significant Growth in Emerging Economies
Manufacturing and service sectors are rapidly growing in emerging economies to fulfil the domestic demand. Emerging economies are estimated to lead the precision steel market in terms of production and consumption. China, India, Brazil, and Mexico are highly focused on precision steel production to fulfil the domestic demand.
Growing Use of Stainless Steel Foil by Automotive Industry
Increasing demand for advanced high-strength steel (AHSS) from the automotive industry is likely to remain an important factor fueling the precision stainless steel market revenues. The processing industry is anticipated to remain among the key end users of precision stainless steel, particularly in form of precision stainless steel foil. While the automotive industry recorded the consumption volume of nearly 212 '000 tonnes of precision steel in 2018, which is expected to exceed 370 '000 tonnes towards the end of forecast period.
Precision Stainless Steel Market Structure Analysis
The global precision stainless steel market is considered to be a consolidated market due to the presence of minimum regional players.

Tier-1 players in the precision stainless steel market include Acerinox, Baoshan Iron & Steel Co., Ltd., AK Steel Corporation, Jindal Stainless Group, and Outokumpu Oyj.

Leading manufacturers in the precision stainless steel market are expanding their production facilities and collaborating with peer companies to strengthen their foothold in the global market.
In July 2018, Nippon Steel Corporation inaugurated Nippon Steel Cold Heading Wire Indiana Inc., a U.S.-based company manufacturing and selling steel wires for cold heading and forging.

In November 2018, Jindal Stainless Group partnered with Indian Railways to modernize coaches, rail, and infrastructure.

In October 2018, ArcelorMittal Mining Canada G.P. invested in mining and materials engineering R&D in the Faculty of Engineering at McGill University.
Market Set to Grow 1.5X between 2019 and 2029
Acceleration of the economic restructuring is resulting in the development of the high-tech and material industries. This proactively impacts the development and adoption of precision stainless steel, towed by the growth in household electrical appliances and domestic automobile industries. Developments in precision stainless steel complementarily promote advances in precision machinery & instruments and electronic equipment.
Developing Markets Present Ceaseless Downstream Opportunities
The profitability of investing in developing markets, namely, South Asia and East Asia, for precision stainless steel manufacturers is here to stay. A confluence of macro trends including surging infrastructure development and construction activities abreast steady rise of the automotive sector in these markets, allude perennial downstream opportunities for precision stainless steel manufacturers. On the other hand, developed markets present steady gains for the stakeholders, upheld by the modest uptick in consumer goods sector and electro-mechanical component manufacturing.
The Broader Perspective
The unabated growth in stringency of environment protection and emission regulations has meant that reduced energy consumption and wastage are imperative for fabrication and manufacturing industries. Precision stainless steel serves a key enabler for both, while performing as a cost-effective metal along with its superior corrosion protection, lightweight, and cost-savings.
Steel of 0.1 mm to 0.4 mm thickness to account for over 3/4th share in 2019
Gains from steel of below 0.1 mm thickness remain sluggish
Revenues from automotive industry to grow at 6% CAGR through 2028
Aerospace and automotive industries remain lucrative, holding a collective share of over 40%
How Growth will Unfold
Prospects of the precision stainless steel market remain promising, with aerospace and automotive accounting for significant shares. Gains from these two industries are expected to grow relatively faster than other end-use sectors.
Food & Beverages | Automotive | Aerospace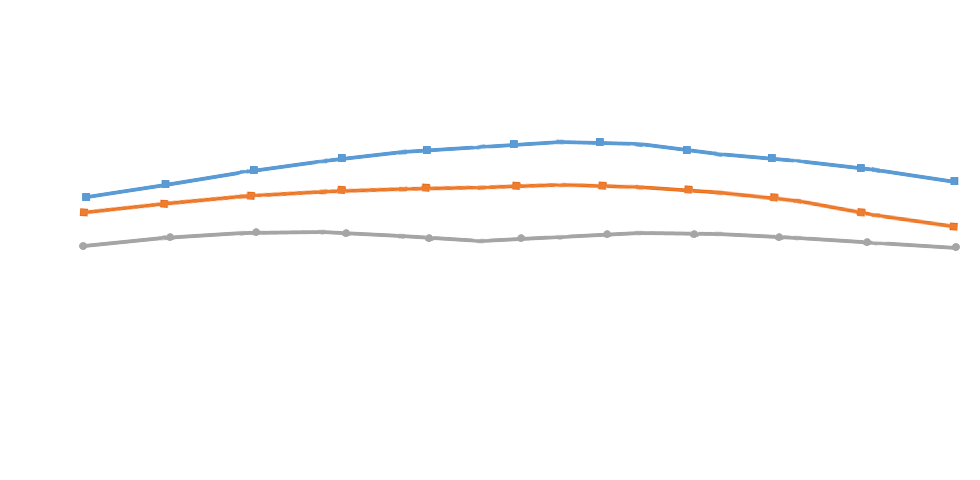 * This data is only a representation. Actual data may vary and will be available in report.
Click Here To Know How The Growth Will Unfold
Custom Market Research Services
FMI offers custom market research services that help clients to get information on their business scenario required where syndicated solutions are not enough.
Overview
Precision Stainless Steel Market: Global Industry Analysis 2014-2018 & Opportunity Assessment 2019-2029
A recent market study published by FMI, "Precision Stainless Steel Market: Global Industry Analysis 2014-2018 & Forecast 2019-2029" offers a comprehensive assessment of the most important market dynamics. After conducting thorough research on the historical, as well as current growth parameters of the precision stainless steel market, the growth prospects of the market are obtained with maximum precision.
Precision Stainless Steel Market Taxonomy
The global precision stainless steel market is segmented in detail to cover every aspect of the market and present complete market intelligence to the reader.
By Thickness
Below 0.1 mm
0.1 mm to 0.4 mm
By End-use Industry
Food & Beverages
Automotive
Pharmaceuticals
Aerospace
Building & Construction
Other Industrial
Region
North America
Latin America
Europe
South Asia
East Asia
Oceania
Middle East & Africa
How the research was conducted?
Primary Research
Primary research interviews with key opinion leaders and other participants were conducted for data collection and validation of the below information:
Key Segments in the Precision Stainless Steel Market
Market Share Analysis
Average Selling Price (US$) and Market Growth
Comparative Analysis of Several Precision Stainless Steel Product Present in the Market
Market Size
Key Trends & Developments
Competition & Key Vendor Strategies
Secondary Research
Industry Journals
World Steel Association
International Stainless Steel Forum (ISSF)
Import-Export Database
Industry Association Publications (British Stainless Steel Association, Specialty Steel Industry of North America, Indian Steel Association)
Annual Reports/SEC filings/Investor Presentations
Primary Interview Splits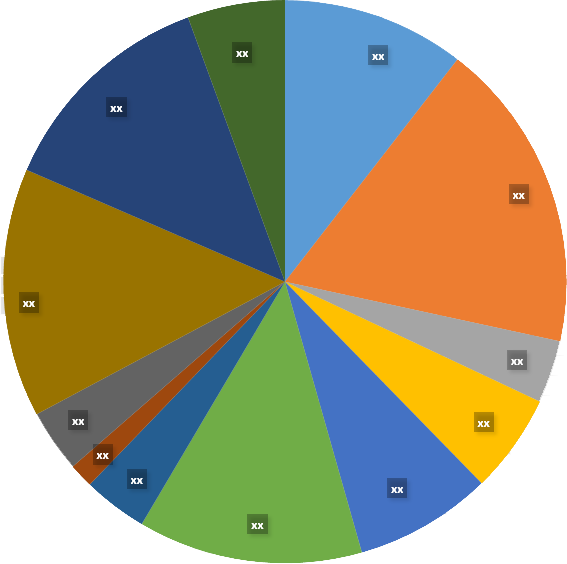 To Learn More About our Comprehensive Perspective on Precision Stainless Steel Market,
Get in touch
COVID -19 : Impact Analysis
Request the coronavirus impact analysis across industries and markets
Request Covid -19 Impact
CASE STUDIES
See how our work makes an impact.
At FMI, we design strategies that are adaptive, impactful, and implementable.