Cosmeceutical Ingredients Market By Ingredient Type (Antioxidants, Hydroxy acids, Retinoids ), Source (Natural, Synthetic), Form (Powder, Liquid) & Region - Forecast to 2019- 2027
Cosmeceutical Ingredients Market - Analysis, Outlook, Growth, Trends, Forecasts
February 2020

REP-GB-11059

200 pages
Natural Ingredient to Drive the Cosmeceutical Ingredients Market
[200 pages Report] The global cosmeceutical ingredients market will surpass ~US$ 12 Bn in terms of value in 2027 with a CAGR of ~9% during the forecast. The cosmeceutical ingredients market is dominated by synthetic cosmeceutical ingredients however the natural cosmeceutical ingredients market is expected to expand at higher CAGR (10.8%) as compared to synthetic during the forecast
Increased incidences of allergies and side effects of using synthetic cosmeceutical ingredient products have shifted the consumer's mind towards natural ingredient products. Hence, manufacturers are coming up with natural cosmeceutical ingredient products to maintain their market position.
Moreover, growing trend of natural product or ingredients have forced manufacturers to come up with innovative solutions. Consumers tend to believe that natural products have lower negative effects which is expected accelerate the natural ingredient market of cosmeceuticals. Synthetic ingredients which have lower market share into cosmeceuticals ingredients as compared to natural, is expected to lowering its usages due to consumer's interest for natural ingredients.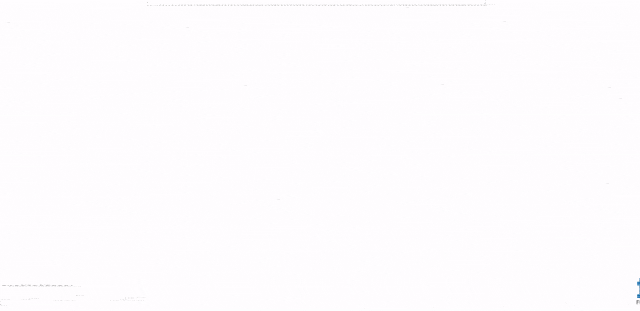 East Asia to Drive the Growth of Cosmeceutical Ingredients Market
North America is accounted as the leading region in the global cosmeceutical ingredients market in 2019 owing to high demand for skincare products in the region, greater product knowledge and high adoption rate, and concentration of manufacturers in the region however East Asia is ready to snatch the market share from Europe & North America with highest CAGR during the forecast.
East Asia is expected to gain the highest value share (30.4%) by 2027 owing to large consumer base for cosmetic products, growing urban population and large number of Chinese players in the region. Growing J-beauty and K-beauty from Japan and South Korea respectively is also expected to drive the usage of cosmeceuticals which will push the manufacturers for more cosmeceutical products in the market.
Prominent Players are Significantly Introducing Natural Ingredients in to Gain Competitive Edge
The use of natural ingredients in the cosmeceutical ingredients is gaining momentum. This reflects the increased preference of consumers for natural cosmetics and fragrances products over synthetic products which in result, increases the usage for cosmeceutical ingredients.
Cosmetic manufacturers are now seeking for natural claims, with the use of plants natural ingredients imagery on product packs to cater to growing consumer demand for natural products along with to gain competitive edge among their competitors in the market. Advancement in technology also boost the usage of natural ingredients into cosmeceutical products.
How Growth will Unfold
The growth of the cosmeceutical ingredients market is significantly dependent on the manufacturing of cosmetics products. The skincare segment sees most of the product innovation into it.
The growing usage of cosmeceutical ingredients is primarily driven by skincare segment which has uses into anti-aging, acne control, skin enhancement etc. The cosmeceutical ingredients are used for hair regrowth and hair condition repair in haircare segment. The hair care segment is expected to see higher growth as compared to skincare segment.
Growing use of nanotechnology and increasing demand for natural ingredients fuel the usage of cosmeceutical products infused with natural ingredients. North America holds the first position in the globe owing to high demand for skincare & haircare products in the region, followed by Europe and East Asia.
Makeup and fragrances category have a very limited usage in cosmeceutical product manufacturing, hence contributes a lower value share as compared to other application areas in cosmeceutical ingredients market.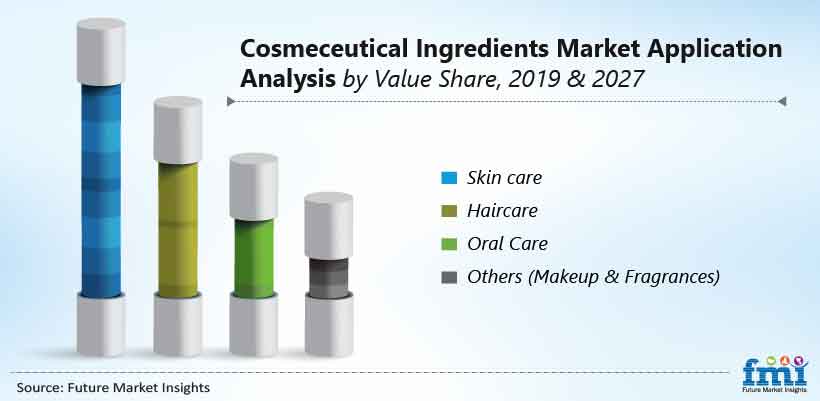 Frequently Asked Questions About Cosmeceutical Ingredients Market
What is future prospect for the cosmeceutical ingredients market?
The global cosmeceutical ingredients market is expected to grow at a rapid pace in East Asia & South Asia region owing to the increasing usage of cosmetics products, growing product awareness and rising Chinese manufacturer's presence in Asia Pacific countries.
Which region will lead the global sales of cosmeceutical ingredients market?
North America remains the largest shareholder in the global cosmeceutical ingredients market however, East Asia will continue to expand at highest CAGR and expected to hold the highest revenue share by 2027.
Top application area of cosmeceutical ingredient and growth opportunities?
Cosmeceutical ingredients market holds the highest value share in skincare category owing to high demand for skincare products. Anti-aging property is projected to drive the further usage of cosmeceutical ingredients into cosmetics product.
Which form of cosmeceutical ingredients are preferred in the market?
Cosmeceutical ingredients come in two different forms, such as powder and liquid. The powder form of cosmeceutical ingredients are the most preferred in the market. Most of the cosmeceutical ingredients come in power form such as boswellic acids, panthenol, melatonin etc.
World's Most Profilic Intelligence Engine
Get Access To The World's Largest Market Research Database.
Sign Up Now
Cosmeceutical Ingredients Market Taxonomy
The global cosmeceutical ingredients market is segmented in detail to cover every aspect of the market and present complete market intelligence to readers.
By Ingredient Type
Sunscreens Ingredients
Antioxidants
Hydroxy acids
Retinoids (vitamin A)
Skin lightening agents
Botanicals
Peptides and proteins
Others
By Source
By Form
By Application
Skin care
Haircare
Oral Care
Others (Makeup & Fragrances)
By Region
North America
Latin America
Europe
East Asia
South Asia & Pacific
Middle East & Africa (MEA)
Need specific information?
Our Clients