Cosmeceutical Ingredients Market Value to Reach ~US$ 12 Bn in 2027
Desire for beautiful skin & hair accelerates the demand for anti-aging, anti-pollution ingredient, hair regrowth products which attracts all consumer segments from different ages. Growing awareness of product benefits also fuels the usage of cosmeceutical skin & hair care products. This has translated the rising demand for cosmeceutical ingredients and as a result, manufacturers have been seen using cosmeceutical ingredients into various skincare & haircare products. Exhibiting a CAGR of ~9% yearly growth in revenues, the global cosmeceutical ingredients market will surpass ~US$ 12 Bn mark in 2027. This FMI study reveals that the market will grow at a steady pace during 2019 - 2027.
COVID -19 : Impact Analysis
Request the coronavirus impact analysis across industries and markets
Request Covid -19 Impact
FREQUENTLY ASKED QUESTIONS ABOUT cosmeceutical ingredients market
What is future prospect for the cosmeceutical ingredients market?
The global cosmeceutical ingredients market is expected to grow at a rapid pace in East Asia & South Asia region owing to the increasing usage of cosmetics products, growing product awareness and rising Chinese manufacturer's presence in Asia Pacific countries.
Which region will lead the global sales of cosmeceutical ingredients market?
North America remains the largest shareholder in the global cosmeceutical ingredients market however, East Asia will continue to expand at highest CAGR and expected to hold the highest revenue share by 2027.
Top application area of cosmeceutical ingredient and growth opportunities?
Cosmeceutical ingredients market holds the highest value share in skincare category owing to high demand for skincare products. Anti-aging property is projected to drive the further usage of cosmeceutical ingredients into cosmetics product.
Which form of cosmeceutical ingredients are preferred in the market?
Cosmeceutical ingredients come in two different forms, such as powder and liquid. The powder form of cosmeceutical ingredients are the most preferred in the market. Most of the cosmeceutical ingredients come in power form such as boswellic acids, panthenol, melatonin etc.
Natural Ingredient to Drive the Cosmeceutical Ingredients Market
Increased incidences of allergies and side effects of using synthetic cosmeceutical ingredient products have shifted the consumer's mind towards natural ingredient products. Hence, manufacturers are coming up with natural cosmeceutical ingredient products to maintain their market position. Moreover, growing trend of natural product or ingredients have forced manufacturers to come up with innovative solutions. Consumers tend to believe that natural products have lower negative effects which is expected accelerate the natural ingredient market of cosmeceuticals. Synthetic ingredients which have lower market share into cosmeceuticals ingredients as compared to natural, is expected to lowering its usages due to consumer's interest for natural ingredients.
East Asia to Drive the Growth of Cosmeceutical Ingredients Market
North America is accounted as the leading region in the global cosmeceutical ingredients market in 2019 owing to high demand for skincare products in the region, greater product knowledge and high adoption rate, and concentration of manufacturers in the region however East Asia is ready to snatch the market share from Europe & North America with highest CAGR during the forecast. East Asia is expected to gain the highest value share (30.4%) by 2027 owing to large consumer base for cosmetic products, growing urban population and large number of Chinese players in the region. Growing J-beauty and K-beauty from Japan and South Korea respectively is also expected to drive the usage of cosmeceuticals which will push the manufacturers for more cosmeceutical products in the market.
* This data is only a representation. Actual data may vary and will be available in report.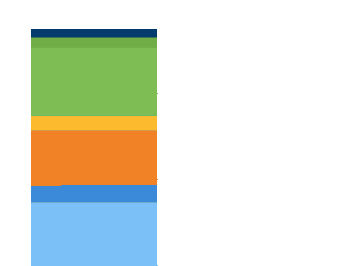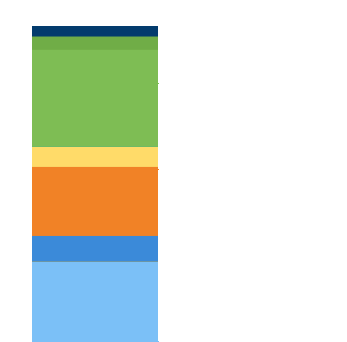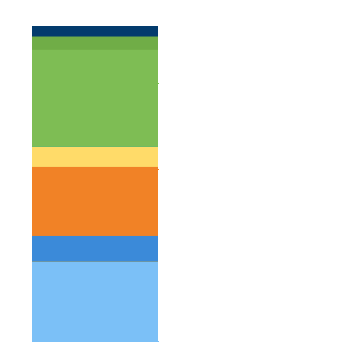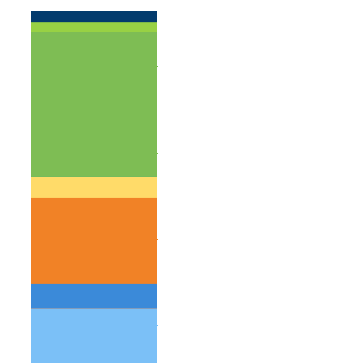 Prominent Players are Significantly Introducing Natural Ingredients in to Gain Competitive Edge
The use of natural ingredients in the cosmeceutical ingredients is gaining momentum. This reflects the increased preference of consumers for natural cosmetics and fragrances products over synthetic products which in result, increases the usage for cosmeceutical ingredients. Cosmetic manufacturers are now seeking for natural claims, with the use of plants natural ingredients imagery on product packs to cater to growing consumer demand for natural products along with to gain competitive edge among their competitors in the market. Advancement in technology also boost the usage of natural ingredients into cosmeceutical products.
Natural ingredients to showcase noteworthy CAGR during the forecast
Synthetic ingredients holds the highest market value share in 2019
Powder form accounts to hold most of the market
Liquid form is expected to expand at higher CAGR as compared to power
Skincare holds the majority of the market value share
Haircare will register a modest growth
Oral Care which includes lip care, tooth whitening is expected to see a modest growth
Others which includes makeup and fragrances will have the least impact on the market
How Growth will Unfold
The growth of the cosmeceutical ingredients market is significantly dependent on the manufacturing of cosmetics products. The skincare segment sees most of the product innovation into it. The growing usage of cosmeceutical ingredients is primarily driven by skincare segment which has uses into anti-aging, acne control, skin enhancement etc. The cosmeceutical ingredients are used for hair regrowth and hair condition repair in haircare segment. The hair care segment is expected to see higher growth as compared to skincare segment. Growing use of nanotechnology and increasing demand for natural ingredients fuel the usage of cosmeceutical products infused with natural ingredients. North America holds the first position in the globe owing to high demand for skincare & haircare products in the region, followed by Europe and East Asia. Makeup and fragrances category have a very limited usage in cosmeceutical product manufacturing, hence contributes a lower value share as compared to other application areas in cosmeceutical ingredients market.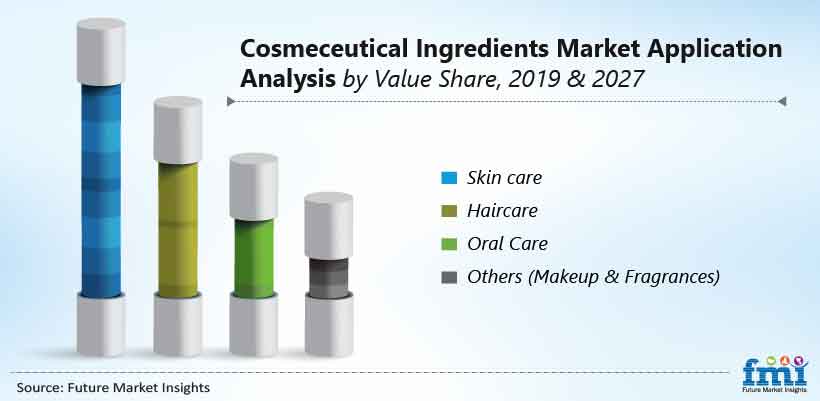 * This data is only a representation. Actual data may vary and will be available in report.
Click Here To Know How The Growth Will Unfold
Custom Market Research Services
FMI offers custom market research services that help clients to get information on their business scenario required where syndicated solutions are not enough.
Overview
Cosmeceutical Ingredients Market: Global Industry Analysis 2013-2018 & Opportunity Assessment 2019-2027
A recent market study published by Future Market Insights on the cosmeceutical ingredients market offers global industry analysis for 2013-2018 & opportunity assessment for 2019-2027. The study offers a comprehensive assessment of cosmeceutical ingredients market dynamics. After conducting a thorough research on the historical, as well as current growth parameters, the growth prospects of the market are obtained with maximum precision.
Cosmeceutical Ingredients Market Taxonomy
The global cosmeceutical ingredients market is segmented in detail to cover every aspect of the market and present complete market intelligence to readers.
Ingredient Type
Sunscreens Ingredients
Antioxidants
Hydroxy acids
Retinoids (vitamin A)
Skin lightening agents
Botanicals
Peptides and proteins
Others
Application
Skin care
Haircare
Oral Care
Others (Makeup & Fragrances)
Region
North America
Latin America
Europe
East Asia
South Asia & Pacific
Middle East & Africa (MEA)
How the research was conducted?
Primary Research
C - Level Executives
Marketing Directors
Sales Heads
Production Managers
Distributors Heads
Sales Executives
Product Manufacturers
Distributors
Traders
Industry Experts
End Users
Current Market Dynamics and Challenges
Market Characteristics
Market Performance and Growth Quadrants
Competition Structure and Market Structure
Strategic Growth Initiatives
Near-term and Long-term Market Growth Prospects
Market Segment Splits and Authenticity
Opinions on Market Projections and Validity Of Assumptions
Secondary Research
Industry Publications

Industrial Week
Industrial Product Review
Industrial Magazine

Industry Associations

Association of Cosmetic Trade and Professional Associations Manufacturers
The European Federation for Cosmetic Ingredients

Company Press Releases
Annual Reports and Investor Presentations
Research Papers
Government Websites and Publications
Trade Websites
Primary Interview Splits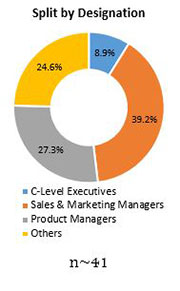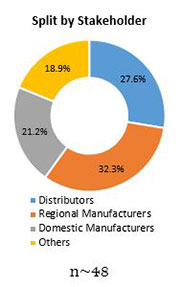 To Learn More About our Comprehensive Perspective on Cosmeceutical Ingredients Market,
Get in touch
Harish Tiwari
Global Head - Business Development
Akshay Godge
Client Partner - Global Business Development
CASE STUDIES
See how our work makes an impact.
At FMI, we design strategies that are adaptive, impactful, and implementable.