Rising at a stable CAGR of 4% between 2018 and 2028, the global non-alcoholic malt beverages market is expected to reach US$ 37,209.8 Mn by the end of 2028. According to Future Market Insights, Asia Pacific excluding Japan holds dominance in the global non-alcoholic malt beverages market. In order to pick pace in developed markets such as in North America and Western Europe, where consumers are already enjoying malt beverages, manufacturers are focusing on introducing new flavors. Furthermore, leading market players are focusing on product innovations and positioning strategies to gain a competitive edge in the market. Based on product-type, dairy-based non-alcoholic malt beverages segment held the leading share in the global market.
FREQUENTLY ASKED QUESTIONS ABOUT Non-Alcoholic Malt Beverages Market
What drives non-alcoholic malt beverages market?
Rising health consciousness among consumers, coupled with innovations launched by leading companies, will boost the non-alcoholic malt beverages market. The market is also expected to gain from the increasing spending power of consumers.
Which type of non-alcoholic malt beverage is more popular among consumers?
Consumers exhibit a higher demand for carbonated and soda drinks. However in the coming years the demand for dairy-based beverages will rise at a higher rate.
Which flavour of non-alcoholic malt beverages appeals most to consumers?
While consumers currently show inclination for classic flavours, in the coming years the demand for apple and berries flavoured non-alcoholic malt beverages is expected to rise.
Who are some of the leading brands offering non-alcoholic malt beverages?
Some of the leading brands are:
Nestlé S.A.
Royal Unibrew A/S
United Dutch Breweries B.V.
Radeberger Gruppe KG
Holsten Brauerei AG
At what rate will the non-alcoholic malt beverages market rise?
The global non-alcoholic malt beverages market is expected to rise at a CAGR of 4% between 2019 and 2028, reaching US$ 37,209.8 Mn by the end of 2028.
Health-conscious Consumers Likely to Favor Non-alcoholic Malt Beverages
With time a larger section of consumers are realizing the benefits of non-alcoholic beverages. This paradigm shift from alcoholic beverages to dairy-based alternatives or carbonated soda drinks is attributable partly to product innovations brought about by leading brands. As consumers get more health conscious, leading companies are compelled to offer healthier alternative to their favorite food and drink. Given the scenario, the market for non-alcoholic malt beverages is expected to expand in the coming years, especially with them gaining popularity in regions such as the Middle East.
Urbanization Opens Growth Opportunity in Asia Pacific
The rate of urban population and GDP growth is rapidly rising, creating lucrative markets for conspicuous consumer goods in Asia Pacific and MEA. Rapid urbanization entails that people spend more time on-the-go and lesser time at home. Hectic lifestyle of consumers has tipped scale in favor of convenient product sales. As an increasing number of consumers look for innovative products that would help them unwind from their stressful lives, the demand for non-alcoholic beverages will rise. While there is steady demand for non-alcoholic malt beverages in developed regions such as North America and Europe, soon they are likely to penetrate deeper into the developing countries as well.
Consumer's Willingness to Spend on Conspicuous Items Spurs Growth
Non-alcoholic malt beverages have become conspicuous items for consumers who often spend in them to make a statement of higher-living standard. This apart, the obvious health benefits of non-alcoholic malt-beverages such as dairy based alternatives will stoke their sales worldwide. As consumers across the world seek out a healthier lifestyle, snubbing alcohol during parties and celebrations, non-alcoholic malt beverages will emerge as favorites.
Carbonated and soda drinks segment will remain dominant
Dairy-based likely to show a higher CAGR.
Classic/ Natural flavour accounts for the leading market share
Demand for apple flavoured drink to rise considerably
Cans accounted for the leading market share
Liquid cartons to constitute second-leading share
Hypermarkets/ Supermarkets hold dominance
Online sales to surge in future
How Growth will Unfold
While non-alcoholic malt beverages market may do well in certain fronts, it may face difficulty in penetrating into certain markets. For instance, in several emerging nations, sales forecast continue to favor alcoholic drinks. This poses threat to non-alcoholic malt beverage makers. Moreover, these beverages often have to face the brunt of their reputation through criticism such as "serving fizzy and yellow water" in lounges and bars. Nonetheless, in the coming years, the market would witness a steady rate of growth backed by the rate of urban population and GDP growth. As per experts this could offset most restraints positively affecting the non-alcoholic malt beverages market.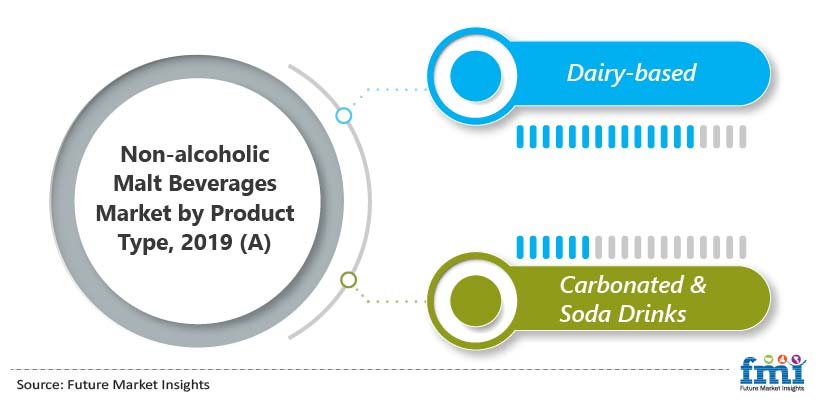 * This data is only a representation. Actual data may vary and will be available in report.
Click Here To Know How The Growth Will Unfold
Custom Market Research Services
FMI offers custom market research services that help clients to get information on their business scenario required where syndicated solutions are not enough.
Overview
Global Non-alcoholic Malt Beverages Market: Forecast, Trend, Analysis & Competition Track - Global Review 2018 to 2028
The report on the global non-alcoholic malt beverages market is intended to offer global industry assessment for 2012-2018 and 2019-2028. In this study, Future Market Insights (FMI) covers some of the chief factors that are expected to impact the demand and supply of non-alcoholic malt beverages over the next couple of years. It includes detailed review of growth drivers, challenges, opportunities, and prevailing trends in the market. It therefore covers crucial information intended to help readers get a comprehensive overview of the non-alcoholic malt beverages market.
Non-alcoholic Malt Beverages Market Taxonomy
The report segments the global non-alcoholic malt beverages market in detail to present an executive-level blueprint to the reader
Product
Dairy-based
Carbonated & Soda Drinks
Distribution Channel
Hypermarkets/ Supermarkets
Convenience Stores
Discount Stores
Specialty Stores
Packaging
Bottles
Cans
Liquid Cartons
Flavor Type
Classic/ Natural
Apple
Peach
Citrus
Berries
Pomegranate
Mixed Fruit
Coffee/ Cocoa
Others
Region
North America
Latin America
Eastern Europe
Western Europe
Asia Pacific Excluding Japan
Japan
MEA
How the research was conducted?
Primary Research
C - Level Executives
Marketing Directors
Sales Heads
Production Managers
Distributors Heads
Sales Executives
Product Manufacturers
Distributors
Traders
Industry Experts
End Users
Current Market Dynamics and Challenges
Market Characteristics
Market Performance and Growth Quadrants
Competition Structure and Market Structure
Strategic Growth Initiatives
Near-term and Long-term Market Growth Prospects
Market Segment Splits and Authenticity
Opinions on Market Projections and Validity Of Assumptions
Secondary Research
Industry Publications

Industrial Week
Industrial Product Review
Industrial Magazine

Industry Associations

Dieticians Association
Food and Agriculture Organization

Company Press Releases
Annual Reports and Investor Presentations
Research Papers
Government Websites and Publications
Trade Websites
Primary Interview Splits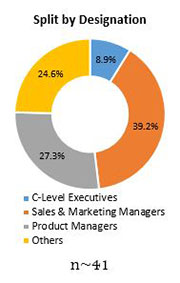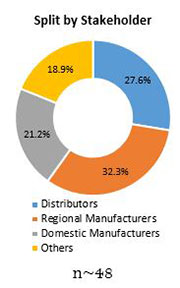 To Learn More About our Comprehensive Perspective on Non-alcoholic Malt Beverages Market,
Get in touch
COVID -19 : Impact Analysis
Request the coronavirus impact analysis across industries and markets
Request Covid -19 Impact
CASE STUDIES
See how our work makes an impact.
At FMI, we design strategies that are adaptive, impactful, and implementable.