Powdered Fortified Yeast Remains Highly Preferred
Demand for powdered form of fortified yeast is on a significant rise, due to its relatively high stability, longer shelf-life, consistent texture, ability to blend with other components, and its ease of use in myriad of recipes. Accounting for 44% of the total sales, manufacturers have specifically focused on this category.
Fortified yeast flakes are also growing in popularity, especially as healthier, lower in calorie, and cheaper alternative to cheese. Furthermore, these flakes are becoming a must-have ingredient in plant-based and vegan cuisines. In view of growing awareness among consumers about health benefits of fortified yeast, manufacturers are also capitalizing on tablet and capsule forms that offer usage convenience.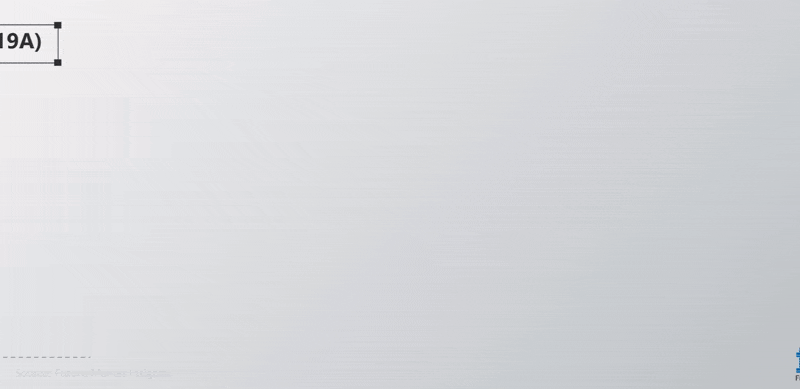 Western Europe Remains in the Vanguard
Growth prospects of the fortified yeast market remain high in Western Europe, due to advanced food production systems and strong government efforts to safeguard food and nutrition security. Latin America and Asia Pacific, especially China, are emerging as promising markets for key players.
In Latin America, sales of fortified yeast are projected to growth at a CAGR of 17.7% through 2029. Whereas, in China, as disposable income rises and awareness of novel food and ingredients increases, there has been a growing focus on functional possibilities of superfood or fortified foods. This, in turn, is expected to lead to increased demand for fortified yeast.
Fortified Yeast as Cheese Replacement - Key Growth Influencer
With the rise of lactose intolerance and health consciousness among a growing number of consumers, foods manufacturers are focusing on bringing innovative products to stay ahead in the highly competitive market. In recent times, fortified yeast is garnering significant traction as vegan cheese, as lactose-intolerant and vegan consumers, in large number, move away from dairy-based products. In addition to offering a nutritional punch, fortified yeast is prized for its cheesy and nutty flavor.
Furthermore, while conventional fortified yeast continues to account for relatively high revenue share, manufacturers are focusing on increasing the production of organic variants, as aversion of consumers towards chemical-based products and subsequent trend of organic food consumption are on significant rise.
How Growth will Unfold
Increasing use of fortified yeast in food & beverages continues to influence growth strategies. Manufacturers are targeted towards leveraging and identifying white spaces in application of their products, ranging from dietary supplements to personal care products.
As consumers' inquisitiveness about ingredients used in a wide range of products is increasing, numerous industry operators are focusing on natural, chemical-free, plant-based, and organic ingredients. This, in turn, will play an instrumental role in the growth of the fortified yeast market. Moreover, use of fortified yeast in personal care products is expected to grow at CAGR of 14.5% during the predefined timeframe.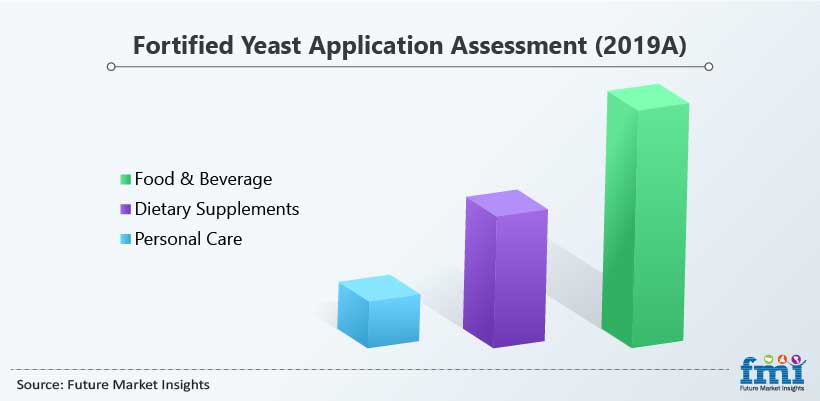 FREQUENTLY ASKED QUESTIONS ABOUT GLOBAL FORTIFIED YEAST MARKET
What is future prospect for the organic fortified yeast segment?
In the current scenario organic products are in high demand owing to their benefits offering healthier body and environment. The demand for fortified yeast is anticipated to grow significantly over the forecast period. There are few market players operating in this segment which creates an opportunity for the new entrants as well as the key players of the fortified yeast market.
Which application segment witnesses most lucrative growth opportunities?
Fortified yeast market earns major share of revenue from increasing application in the food & beverages industry. The cheesy and nutty flavor of the product is increasing its demand as a cheese alternative among vegan and vegetarian demographics. Among other applications in fortified yeast market, the dietary supplements segment is expected to gain traction over the forecast years.
What is the degree of competition in the fortified yeast market?
The global fortified market is organized in developed regions such as Europe and North America. Among developing regions, fortified yeast is gaining traction in Latin America, East Asia and South Asia. Key players operating in the fortified yeast market are focusing on expanding their customer base through strengthening their supply chain.
Which region will lead the global sales of fortified yeast market?
Europe remains the largest shareholder in the global fortified yeast market. However, Latin America is expected to show higher growth. Manufacturers are focusing on expanding their geographical reach through the establishment of new production plants, survey, research, and development centers in different locations in their domestic region as well as across the globe.
FORTIFIED YEAST MARKET TAXONOMY
The global fortified yeast market is segmented in detail to cover every aspect of the market and present complete market intelligence to readers.
Nature
Form
Powder
Flakes
Tablet
Capsule
Application
Food & Beverage

Bakery & Confectionery
Beverages
Soups, Sauces, & Seasonings
Functional Foods
Canned

Dietary Supplements
Personal Care
Other Applications
Distribution Channel
B2B
B2C

Modern Trade
Specialty Stores
Convenience Stores
Online Retail
Other Sales Channels
Region
North America
Latin America
Western Europe
North & Eastern Europe
Asia Pacific Excluding Japan
China
Middle East & Africa
Need specific information?